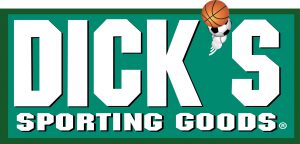 April 3, 2020
The 4th Annual Pitt Business Analytics Case Competition is offered in partnership with the University of Pittsburgh and DICK'S Sporting Goods. The national data-driven strategy challenge requires undergraduate students to use their analytical techniques to solve pressing issues in the retail space, and to provide creative recommendations to a panel of experts from DICK'S Sporting Goods. We are seeking student-lead teams, from across the country, to compete in Pittsburgh, PA at DICK'S Sporting Goods' corporate headquarters on April 3rd for not only prize money but bragging rights!
Prizes:

1st Place: $3,000

2nd Place: $2,000

3rd Place: $1,000 
How Can Your School Get Involved?
1. Put together a team of 3-5 students. Teams must consist of undergraduate business students currently enrolled in a business program.
2. Click below to find the official application. You'll need resumes for all team members and a group cover telling us why your team should be chosen to compete.
3. Complete the preliminary challenge case. The prompt and data set will be emailed to your team within 2 business days of your application submission. You'll use your knowledge and skills to predict a specific sales trend for 2020 and submit a one-page response to chr59@business.pitt.edu. Complete guidelines will be provided with the prompt. 
Registration fee is $50/team and all proceeds will go towards the DICK'S Sporting Goods Sports Matter campaign that benefits youth sports across the nation.

Competition Timeline
January 6th – Application goes LIVE
February 16th – All applications and preliminary responses due at midnight
February 21st – Top 8 teams (including 2 alternates) will be invited to Pittsburgh, PA for the Finals!
March 9th – Semi-Final Case Distributed
April 2nd – Team Reception (Time and Location TBD)
April 3rd – Pitt Business Analytics Case Competition @ DICK'S Sporting Goods HQ
Past Winners:
2017: University of Virginia
2018: University of Virginia
2019: Christopher Newport University