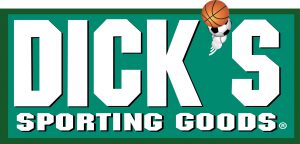 Friday April 7, 2023
The Pitt Business Analytics Case Competition is offered in partnership with the University of Pittsburgh and DICK'S Sporting Goods. The national data-driven strategy challenge requires undergraduate students to use their analytical techniques to solve pressing issues in the retail space, and to provide creative recommendations to a panel of experts from DICK'S Sporting Goods. We are seeking student-led teams, from across the country, to compete IN-PERSON on April 7th for not only prize money but bragging rights!
Prizes:

1st Place: $3,000

2nd Place: $2,000

3rd Place: $1,000 
How Can Your School Get Involved?
1. Put together a team of 4 students. Teams must consist of undergraduate business students (economics & statistics majors are accepted) currently enrolled in a business program. Teams must also have a Faculty Advisor.
2. Click below to find the official application. You'll need resumes for all team members.
Competition Timeline
Monday, December 5th– Application goes LIVE
Friday, February 17th- Application closes
Monday, February 20th- Preliminary Question Sent
Sunday, March 5th– Preliminary Submissions Due
Monday, March 13th– Final Round Case Sent to Selected Teams
Friday, April 7th- FINAL ROUND CASE COMPETITION IN-PERSON
Past Winners:
2017: University of Virginia
2018: University of Virginia
2019: Christopher Newport University
2021: Robert Morris University
2022: University of Pittsburgh
CLICK HERE for a list of DICK'S Sporting Goods Opportunities!

"DICK'S Sporting Goods is dedicated to supporting youth sports! It is asked that participating teams consider a donation to the DSG Sports Matter Foundation"