Pitt Business Student Ambassadors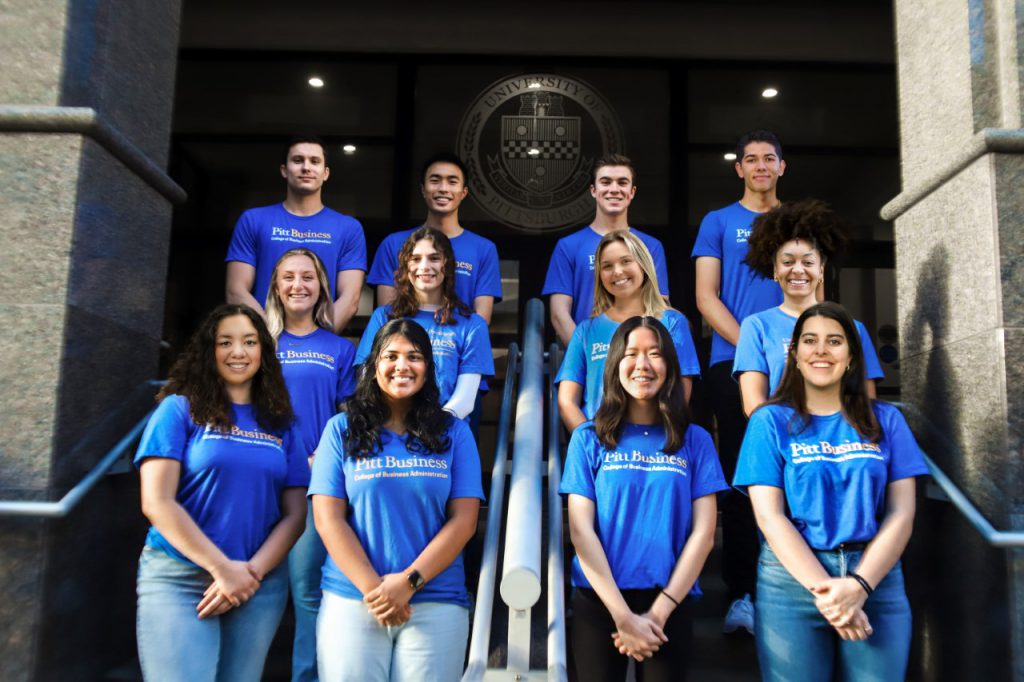 Welcome prospective students! We are the Pitt Business Student Ambassadors. We have a passion for Pitt Business and enjoy communicating that passion to prospective students and families. We are here to show you how Pitt Business takes students From the Classroom, To the City, To the World.
Our hometowns and interests are varied. We represent a range of academic majors, professional experiences, study abroad programs, and campus activities. Read on to learn more about the unique path each of us has taken at Pitt Business. If you have questions, please reach out to us at ambassadors@business.pitt.edu.
Best wishes – we look forward to seeing you at Pitt Business!