It was like I was home
Amanda Mroz
Graduation year: 2019
Major(s): Finance, Supply Chain Management
Company: PNC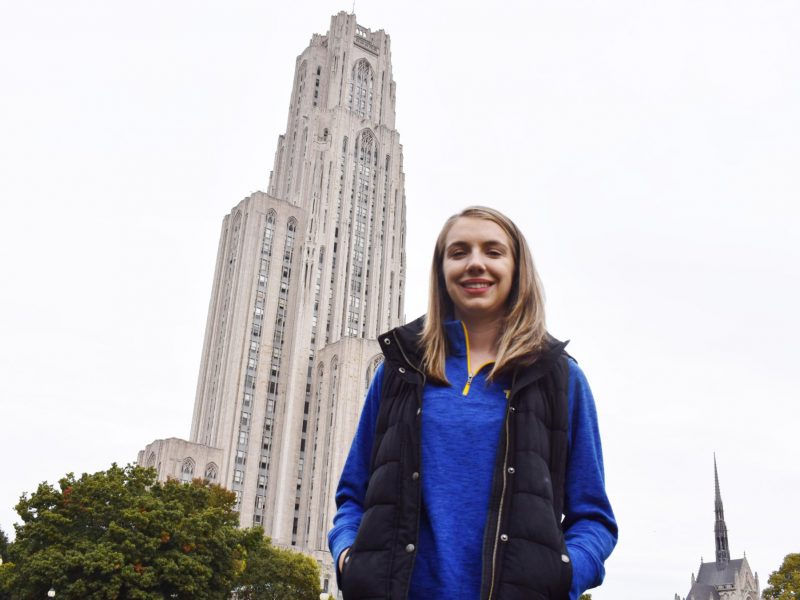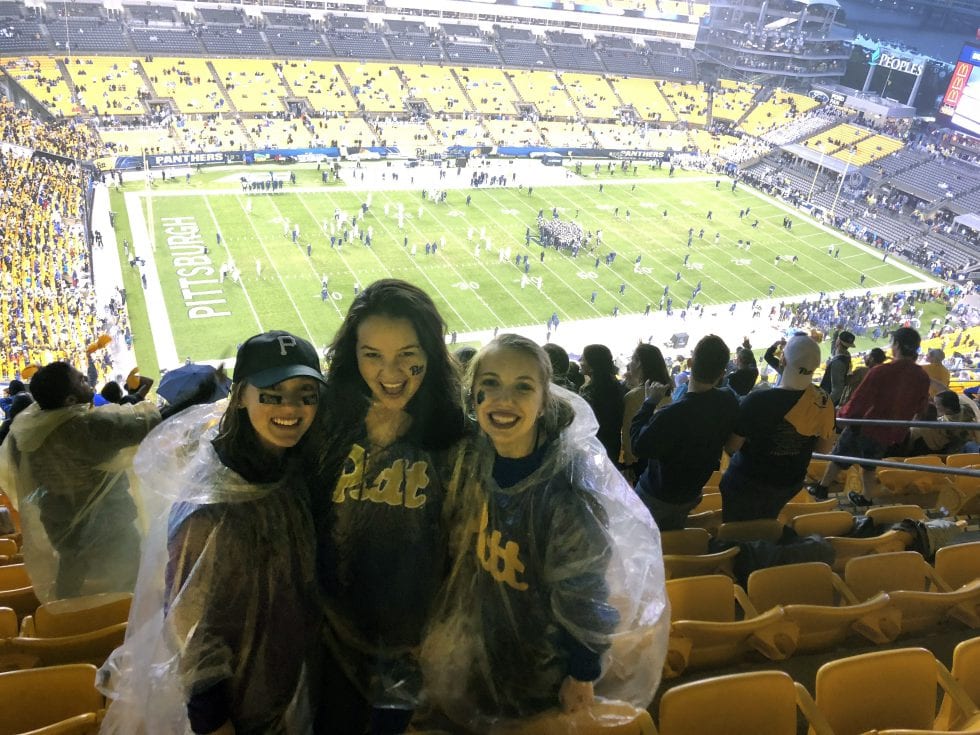 Pitt was always my destination.
Both of my parents went to Pitt, and I told myself (like most teens), that I didn't want to be like them and go to the same school. Thinking back, there's an endless amount of pictures of us on vacation where my dad is wearing a Pitt t-shirt. He lives and breathes Pitt.
During my junior year of high school, my dad finally convinced me to visit Oakland, and when we did, I immediately felt at home. By choosing Pitt Business, I'm able to create my own unique and amazing experiences on my journey From the Classroom, To the City, To the World.
Pine Richland High prepared me for the college experience. I took AP courses and transferred fifteen of those credits into Pitt, which allowed me to explore more classes that I wouldn't have been able to take with a busy schedule. These AP courses did more than just help my schedule. They prepared me for the rigorous coursework that comes with Pitt Business.
Welcome to Pitt!
A lot of my friends from Pine Richland also decided to attend Pitt, so it's nice to see some familiar faces, while I learn many new ones!
The toughest adjustment for me was living on my own for the first time. Not only did I have to learn how to share space with my roommates, but also to cook on my own, do laundry, and become independent. I lived in the Pitt Business Living Learning Community, Bruce Hall, with five other Pitt Business students. It was exciting (and occasionally stressful), but I wouldn't change that experience at all. My roommates (now friends) and I still take classes together, study together, and help each other reach our career goals.
There are a ton of majors at Pitt Business, so I decided to double major in Finance and Supply Chain Management.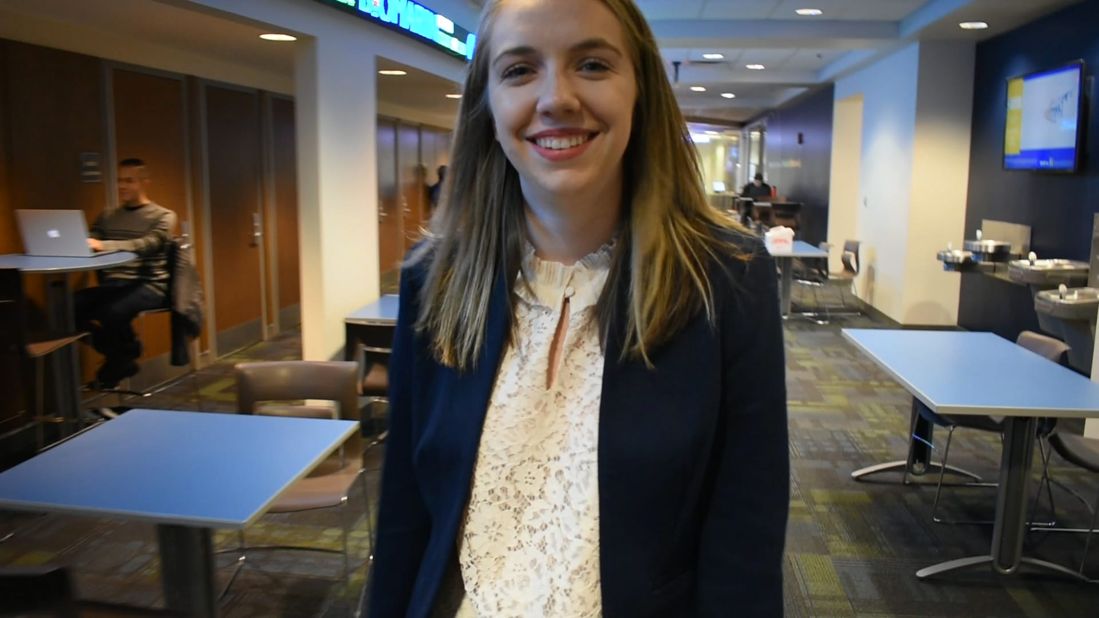 Study Abroad
Because Pitt Business has so many study abroad opportunities, I knew I would have a chance to expand my global and cultural mindset.
First, I participated in the Plus 3: Italy program! My favorite memory was staying in Milan with a gelato shop next door. The owner of the gelato shop would speak to us in Italian and we'd respond in English. Over the course of several days, we started teaching each other phrases in our native languages. By the end of our stay, he had printed us a sheet of common Italian phrases he thought were crucial in traveling through Italy.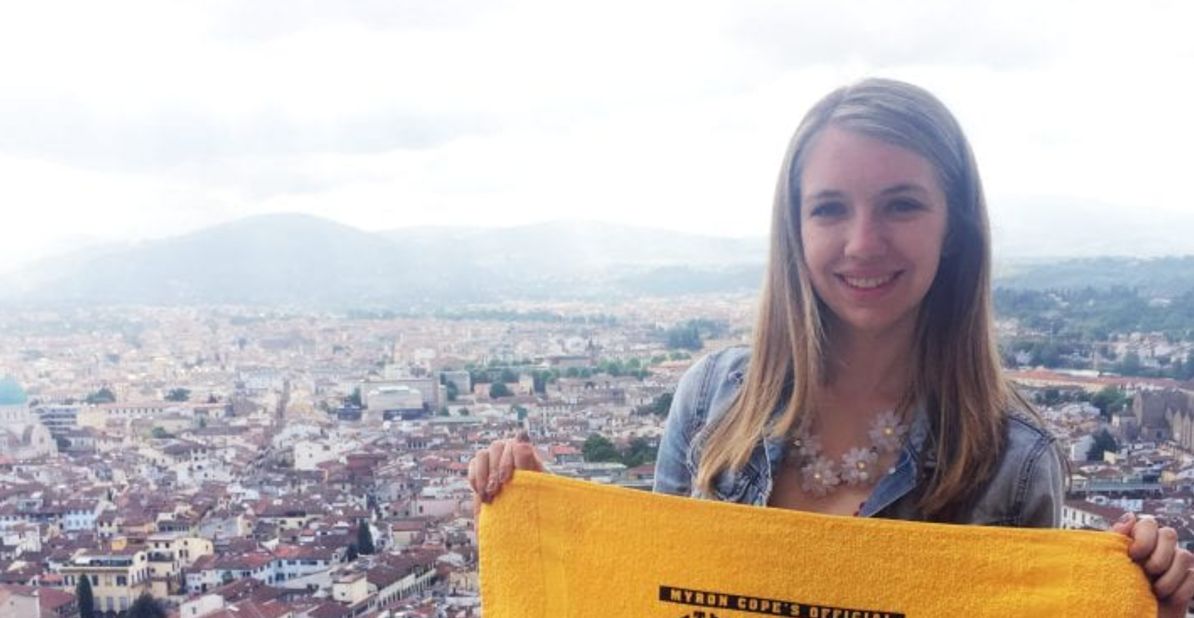 ALDI Internship
Using what I learned from my ALDI internship, I knew I needed an internship in finance. I made an appointment with the Pitt Business Career Development Team and received help with resume design, interview prep, and networking. The Career Development Team brings in a lot of recruiters from a variety of companies to campus for information sessions, tabling, and networking events.
Through their assistance I was able to land a finance internship at PNC!
During my 10 weeks at ALDI, I served as a district manager. In this role, I had the opportunity to interact with many aspects of their business. Some days consisted entirely of accounting and supply chain management, while other days I was actively working in marketing, finance, and human resources. This internship exposed me to business on a very holistic level. I discovered that I especially enjoyed accounting and finance tasks the most, such as auditing and forecasting.
My Future is at PNC
My internship with PNC pushed me into the career path that I knew was right for me. As a part of their program, I spent the summer learning auditing and analytics, while getting a first-hand look at what it's like to work for a large corporation.
This summer internship led to a full-time offer with PNC! After graduation, I'll be joining their Leadership Development Program.
I'm starting my career in finance!