I had to become a Pitt Panther
Campbell Niehaus
Graduation year: 2021
Major(s): Marketing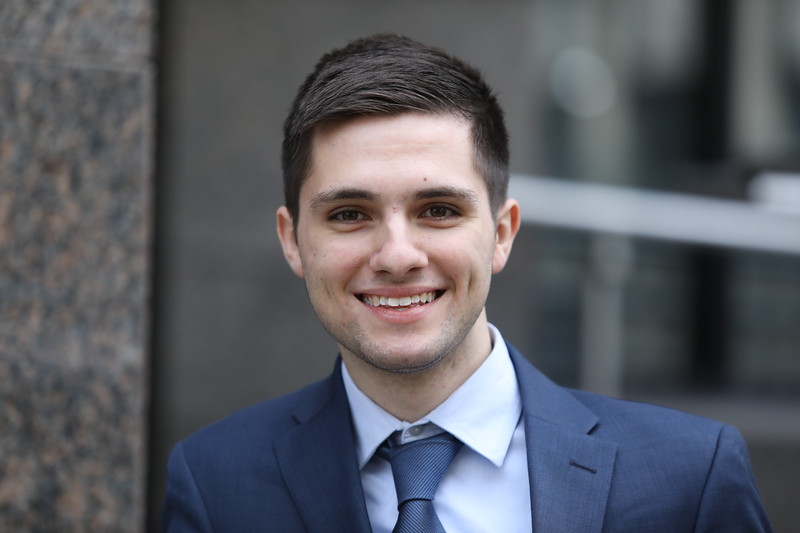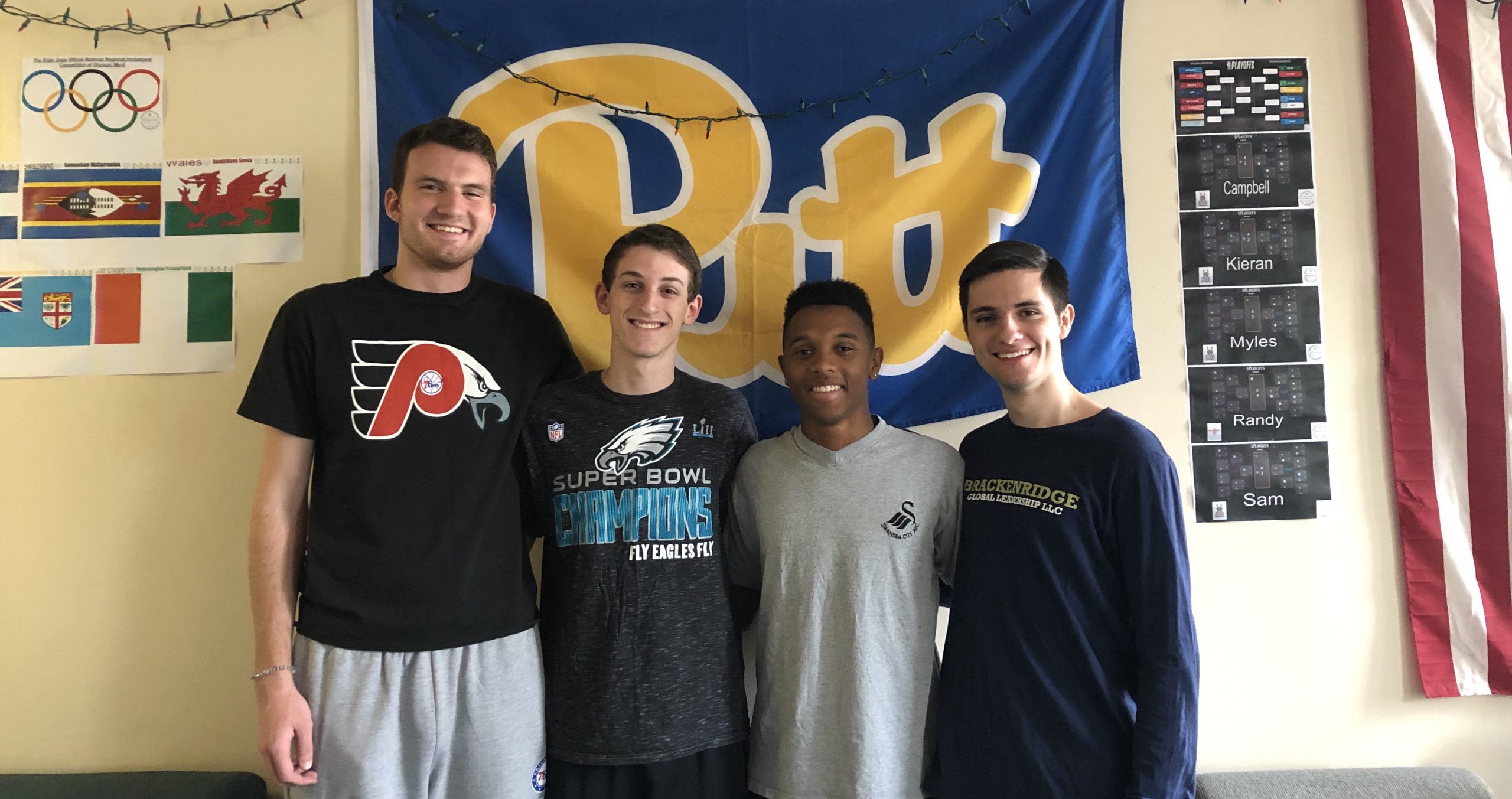 I didn't think I wanted a city school.
My journey to Pitt began the summer before senior year at Freedom High School. With support from my family, I had researched nearly 100 universities. I knew I wanted to stay within driving distance of my home in Northern Virginia, but I wanted to push myself too. After visiting about 20 schools in 11 states, I made one final stop at Pitt. I was hesitant to visit because I didn't want a city school. I dreamt of a sprawling, green campus free of the hustle and bustle of city life. Stopping in Pittsburgh was the best decision of my high school career. Driving out of the Fort Pitt tunnel, I was awe-struck by the city, a feeling hasn't faded after three years on campus.
I was enticed by the Pittsburgh sports teams I had grown up supporting. Sports is one of my greatest passions, and my childhood dream of working for the Steelers or Penguins seemed like it really could be possible if I worked my hardest. All in all, I really felt that I had the potential to follow all my ambitions at Pitt, and I decided to become a Panther.
Making friends and memories to last a lifetime.
In my first couple of years at Pitt, I experienced a whirlwind of incredible memories and made numerous lifelong friends. Life in the Pitt Business Living and Learning Community in Bruce Hall was spectacular, and living there far exceeded my expectations. With a building full of first-year's business majors, I was surrounded by the best possible study partners and friends.
Academically, while I feel like every Pitt Business class has enhanced my education, I would highly recommend a couple of courses and professors in particular.
First, Ray Jones. If you attend four years of classes at Pitt without hearing him lecture, you have missed out. An eleven-time winner of the "Best Professor at Pitt" award, Ray's classes are simultaneously enlightening, mentally-challenging, and undeniably entertaining.
Second, Debbie Good. The care she shows for her students is unmatched, and she personally nominated me for an internship with the ACC Network at Pitt for my junior year.
And third, Richard Wendell. I took Quantitative Methods with him during my first semester at Pitt, and I loved his class. I then became one of his teaching assistants, and now I am serving as his Lead Teaching Assistant during my senior year. Problem-solving and learning with him has made me a more analytical student and a more prepared internship candidate.
Paving my path for a career in sports.
When I'm not in class, TA-ing, or at a Pittsburgh sporting event, I participate in some of Pitt Business' student organizations. First, I joined Enactus with my roommate Myles, and we teamed up with new friends who I've ended up living with ever since. As a member of this entrepreneurial/consulting club, we got hands-on business consulting experience in our first semester of college and finished that semester by winning a cash prize for placing third in a nonprofit consulting competition.
The Sports Business Association (SBA) perfectly aligned with my ideal career description, so I latched onto the club and attended every meeting. After pitching myself and interviewing as a freshman, I landed the role of Vice President of Operations which gave me leadership experience and boosted my resume. At the same time I assumed my role, I earned an Equipment Manager Internship with Pitt Athletics through an open job posting at a club meeting.
This job gave me my first sports work experience, and the club also gave me my second. We had a speaker – Rebecca Burkhardt – visit the club from the Pittsburgh Steelers' ticket office. I got Rebecca's contact information after the meeting and followed up with her to get coffee. My sole goal was to learn about her sports experience, but after talking for an hour, she offered me the opportunity to be her Spring Intern. I was floored. I worked in the ticket office all spring before working game days in the fall. I achieved one of my biggest career dreams in my sophomore year of college thanks to SBA.
In my second year on the executive board, I was promoted to Executive Vice President, and I got valuable experience managing the club's finances. I continued networking, and eventually, I was able to give back to the club by helping a few other members gain sports experience. SBA shaped my future career prospects more than any other organization, class, or group at Pitt, and I'm very grateful.
Going Abroad—And Wishing I Could Go Back
I never considered studying abroad before visiting Pitt. However, right after my first year, I traveled on the first-year's-only Plus3 program to Vietnam. I chose Vietnam over six other countries because it seemed like the country I was the least likely to visit, and I wanted to push myself.
Pitt Business' International Programs department made studying abroad incredibly accessible by offering numerous scholarship opportunities, and I ended up paying less than the cost of the flights for the two-week trip. Visiting six corporate headquarters and numerous historical sites as well as riding through the insanely bustling streets of Ho Chi Minh City allowed me to really feel immersed in the culture. And, the overwhelmingly warm welcome from the local students made the memories impossible to erase. I have never felt so happy, engaged, and energized while straying from my comfort zone.
I applied to go to Trinidad and Tobago during the spring break of my junior year. After a full semester of consulting for the local non-profit organizations we were traveling to assist, international travel was heartbreakingly postponed due to COVID-19 less than a week before our trip. The communication and care of our faculty members in the following weeks eased the pain, but we are still hoping that next spring break we may get to go and meet the wonderful communities we learned so much about.
Preparing to tackle the business world.
Entering my senior year, I have just completed my sixth internship and tenth official job since arriving at Pitt three years ago. Through my work experiences, I have incorporated my interests in sports and business with one of Pitt Business' most important goals–leadership development.
As a result of joining SBA, I gained valuable sports experience through my Pitt Athletics' and Steelers' internships. My time working as a Ticket Sales and Services Intern with the Steelers showed me the complicated inner workings of a professional sports franchise, and my game day role allowed me to gain a whole new appreciation for the team and the fanbase.
After submitting countless applications, I found a post-sophomore year marketing internship with immixGroup, a government-technology-focused company, which immersed me in real-world marketing scenarios for the first time.
Ultimately, all my past work led to the accomplishment of a freshman year goal. I was offered and accepted a Corporate Merchandising Internship at DICK'S Sporting Goods. Although the online adjustment to the internship initially seemed challenging, my recruiters Molly Dymond and Carrie Whisel fostered an incredible learning environment. This internship is frequently touted by Pitt Business for good reason. I absolutely loved the program, the people, and the possibilities for career growth with DICK'S Sporting Goods.
I will be graduating in April 2021 with majors in Marketing and Human Resources Management, as well as certificates in Sports Management and Leadership and Ethics. Based on the work I did during my internship, I was offered a role with DICK'S Analytics Development Program starting in the Summer of 2021! I am excited to start my career with one of Pitt Business' most loyal partners. My time at Pitt Business has changed my life for the better, and I feel fully equipped to leave the classroom, venture into the city, and tackle the business world.