Getting The Most Out of My Time
Connor Murray
Graduation year: 2022
Major(s): Business Information Systems
Company: Derdack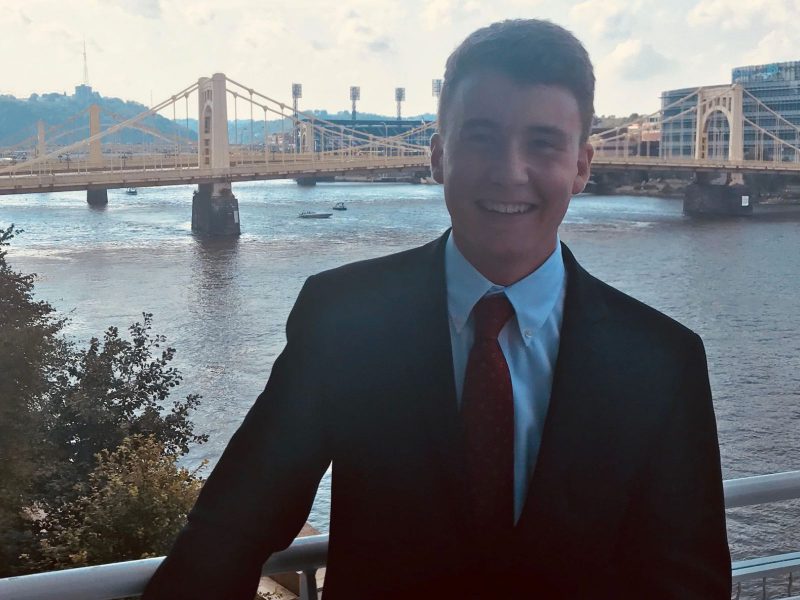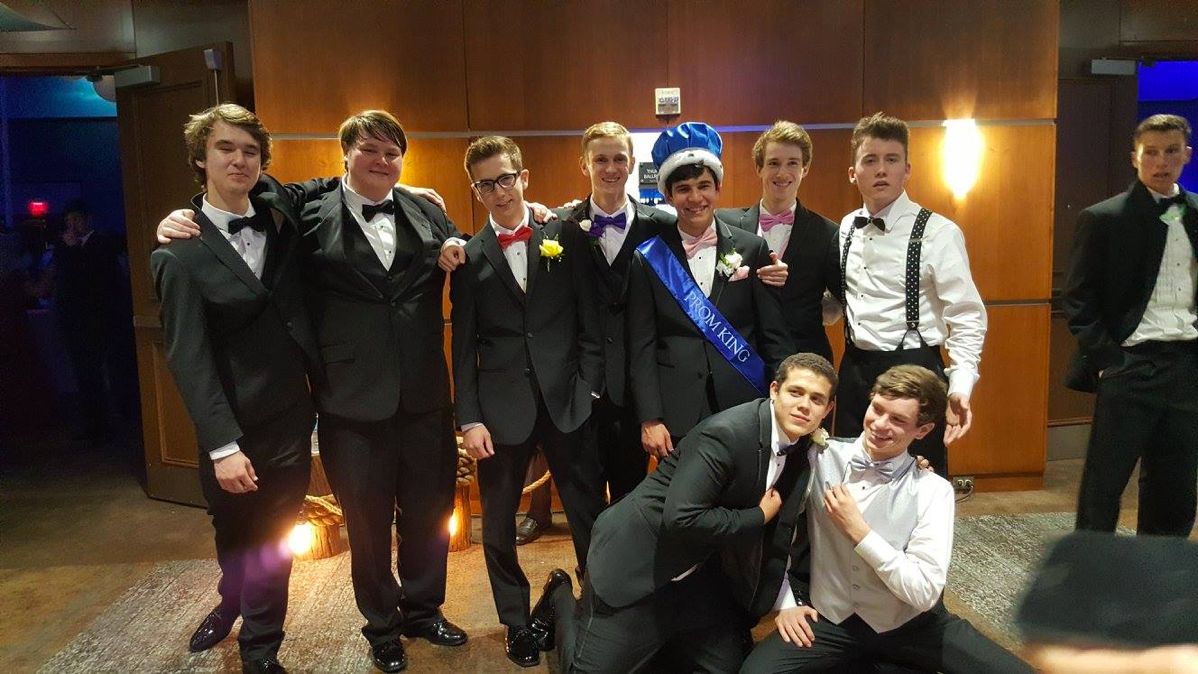 Starting fresh.
I attended Severna Park High School in the Greater Annapolis, Maryland area. In High School, I enrolled in a 4-year engineering pathway called "Project: Lead the Way". Steve Cahoon taught the capstone course, where students worked on a single project from August to April. During that time, he helped me evaluate what I wanted in my education and in my career. His guidance ultimately helped me decide to move away from engineering and into business. I considered schools like Virginia Tech and NC State, however, I found Pitt to be particularly intriguing because of opportunities within the business school and the small city feel of Pittsburgh.
To Pitt Business
Managing Complex Environments was the first business class I took. I liked how it laid out many core concepts that would be emphasized in later coursework.
The Business Orientation course was very beneficial because it helped me improve my resume and my interviewing skills before attending the annual Pitt Business Career Conference and other networking events.
Having Great Mentors
My advisor, Mike Kijowski, and Executive in Residence, Meade Johnson, have been great mentors over the years. They have been incredibly supportive of my professional and academic endeavors, but most importantly, they have been particularly good at asking hard questions that helped me grow. They did not sit back and tell me what I wanted to hear; they told me what I needed to hear and I am very appreciative of that. Mike worked skillfully in our academic advising sessions to make sure that I completed two majors and a certificate within four years. Hats off to him for helping me get the most out of my time at Pitt!
Student Org Success

I was a part of Pitt's college radio station, WPTS, and was a member of the American Marketing Association (AMA) chapter on campus.
WPTS collided with my passion for music, and it was a great way to blow off steam between classes! I would review music, assist with promotion, and even hop on and host a radio show from time to time.
AMA meetings in the evenings kept me up to date with industry trends and professional opportunities in Pittsburgh. We would discuss techniques, digital tools, job hunting, and various professionals would come in and speak to us about their experiences.
Student organizations served as a great way to help meet likeminded people outside of the dorm and other social settings! Joining these organizations was a fun way to learn more about my major and begin building my professional network.
Study Abroad
I participated in the 11-week International Internship Program (IIP) in Berlin, Germany as a rising junior. The Study Abroad team was extremely helpful in providing me with as much information as possible at each stage of the planning process. They were always around to handle any questions I had.
I worked for Derdack, an enterprise software company in Potsdam, Germany, as a marketing intern. I focused on the positioning of their lightweight SaaS solution, SIGNL4. I learned so much about B2B marketing and opportunities in IT-centric work. I even had the opportunity to work for them remotely after returning home. My work experience with Derdack was so eye-opening that I ended up changing my major from Marketing and Supply Chain Management to Business Information Systems and Supply Chain Management. I am extremely grateful to have received a partial scholarship from Pitt Business to make this experience possible.
You can learn more about my Berlin experience in the Pitt Business study abroad blog, here: https://pittbusinesstotheworld.com/tag/connor-murray/
I took full advantage of on-campus events sponsored by Pitt Business, American Marketing Association, Career Services, and the School of Arts and Sciences. I started going to events so that I would be comfortable in networking and interview scenarios later on. The feedback I received through resume reviews, mock interviews, and executive-in-residence meetings were also incredibly helpful. Each internship experience was critical in helping me determine what type of career I wanted to pursue.
In addition to working for Derdack, I also worked for the Innovation Institute on campus sophomore to junior year as a student marketing intern, assisting in digital and on-campus promotion efforts.
I spoke with a Highmark representative at the Pitt Business Career Conference in the fall of my junior year without really knowing much about their company or the healthcare industry in general. I went to one of their events and was offered an internship position as business analyst last summer! I was so excited, since it was my first opportunity in a non-marketing role to prove myself in an IT environment. The work really lined up with my Business Information Systems major. I have also continued working there part-time during the school year!