Home Students Commit to Pitt College of Business Administration Finding the Dream Opportunity
Daria Hatter
Graduation year: 2022
Major(s): Marketing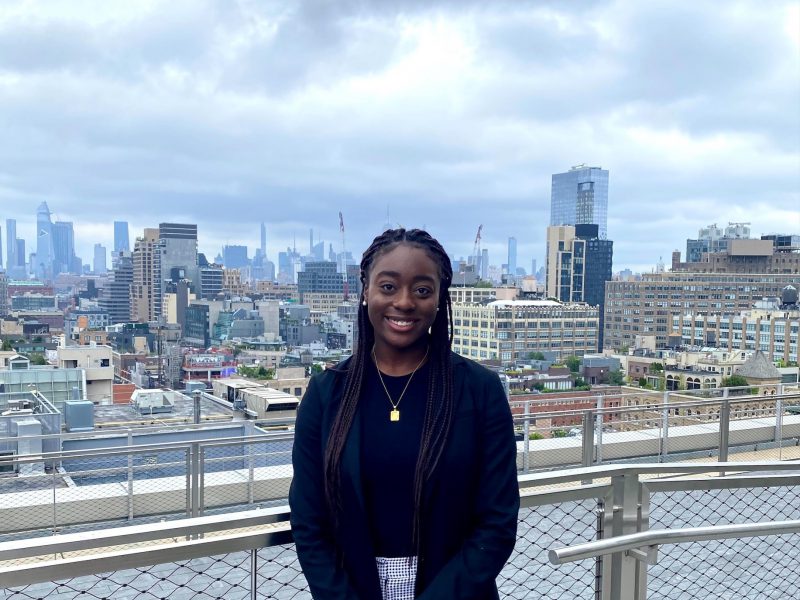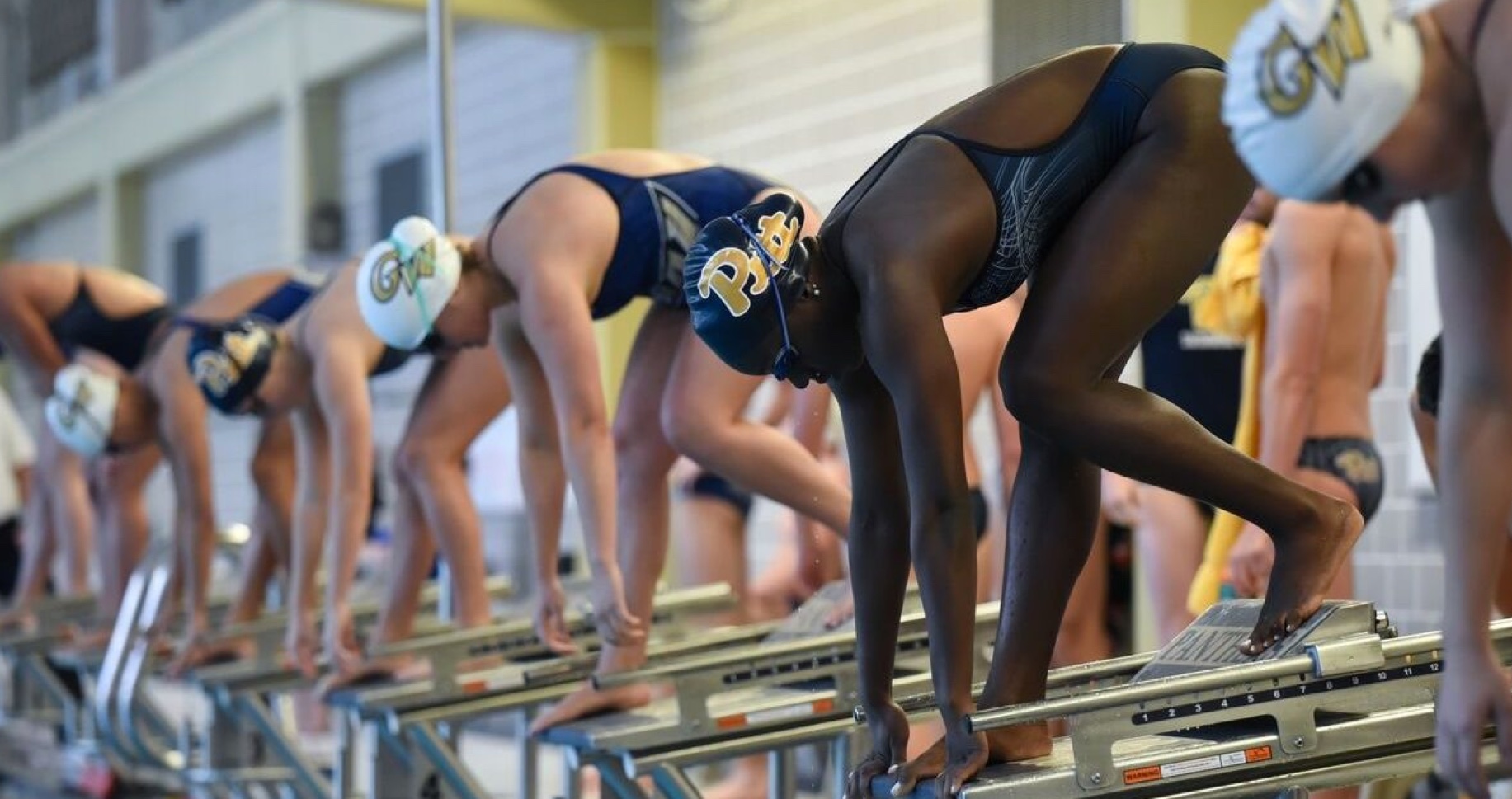 Diving into a New Environment

During high school, I was a very competitive swimmer and had the goal of swimming in college. When I came to visit the University of Pittsburgh during my senior year, I loved it! I went to the homecoming football game and even tailgated, which was a blast. During my visit, I was able to explore the athletic facilities. I received a full-tuition scholarship to swim on the Women's D1 Swim Team!
Making a Big Splash
I am pursuing a Bachelor of Science in Business Administration, with majors in Finance and Marketing. I am also minoring in Africana Studies. Pitt has allowed me to explore multiple interests, mainly through student organizations. The Roberto Clemente Minority Business Association (RCMBA), has been crucial to my success here. The upperclassmen in RCMBA, whom I met in the First-Year student Leadership Program, became great mentors for me and really helped shape my time here. Also, the RCMBA coach, Davie Huddleston, has been vital to my success in the business school, along with my academic advisor, Carlton Scott. Carlton was very supportive in my pursuit of diversity initiatives while I was President of RCMBA. Having an advisor who was invested in my success made such a big difference!
In addition to RCMBA, I am involved with Hearts Ablaze Praise Dance Ministry, and Mu Chapter of Delta Sigma Theta Sorority, Inc. These organizations have helped me grow immensely as a student and person, enhancing my leadership skills and presenting many opportunities. For example, I am the Chapter President of Delta Sigma Theta Sorority, Inc., which has taught me how to think dynamically, and achieve my goals even when difficulties are presented. It also helped me to develop many more personal connections. I was motivated to join Hearts Ablaze for religious/spiritual reasons, and it has been one of my favorite parts of my time at Pitt. I have met so many amazing young women, which really made me feel more connected here in Pittsburgh, especially being so far from home.
Going for Gold
My first internship was the summer after my freshman year with the Greater Houston Women's Chamber of Commerce. I was able to get this unpaid opportunity through a family member's connections, and received the Tafel Scholarship from the Pitt Business Career Development Office so that it became a paid internship when normally it wouldn't be! This was one of my favorite experiences because of the creative freedom I was given to come up with new ways to market the Chamber. I also loved how many successful women I was able to observe and the exposure I had to their various industries. I received another internship opportunity with a startup called Mavely, where I learned from many female entrepreneurs about how they founded their companies. I also did influencer sourcing for them so that Mavely could grow its presence.
My most recent internship, in summer 2021, was with Citi Sales and Trading in New York City. I was a Summer Analyst in their 10-week rotational program, one of which was in-person. This opportunity has provided me with a post-graduation full-time offer from Citi Sales and Trading as an Analyst. One of the best (and most fun) ways Pitt Business has prepared me has been through the networking trips I've been able to go on. During my freshman year, I participated in a networking trip to NYC, which first inspired me to pursue a finance degree with the goal of working on Wall Street post-grad. With all of the experiences provided by Pitt Business, you have lots to talk about with recruiters and alumni – great preparation for when you find your dream opportunity!