Proud to be in Pitt Business
Georgia Lawrence
Graduation year: 2021
Major(s): Business Information Systems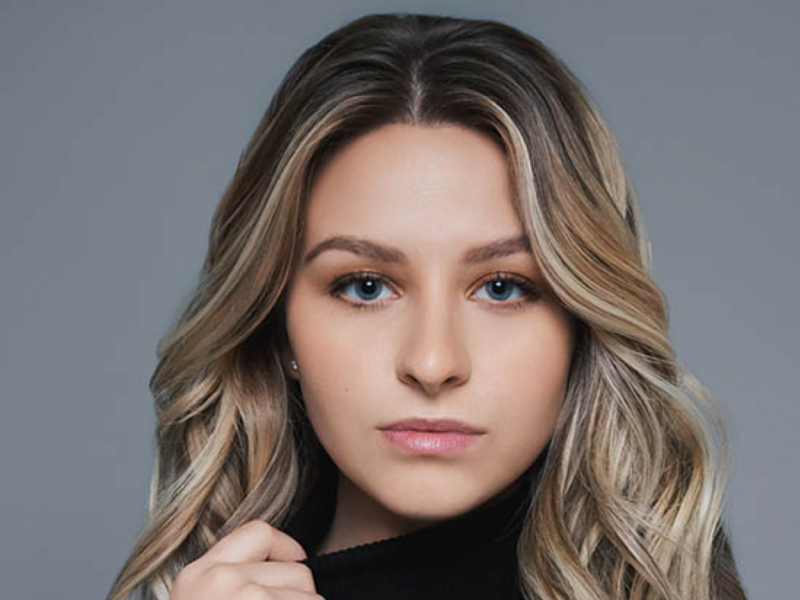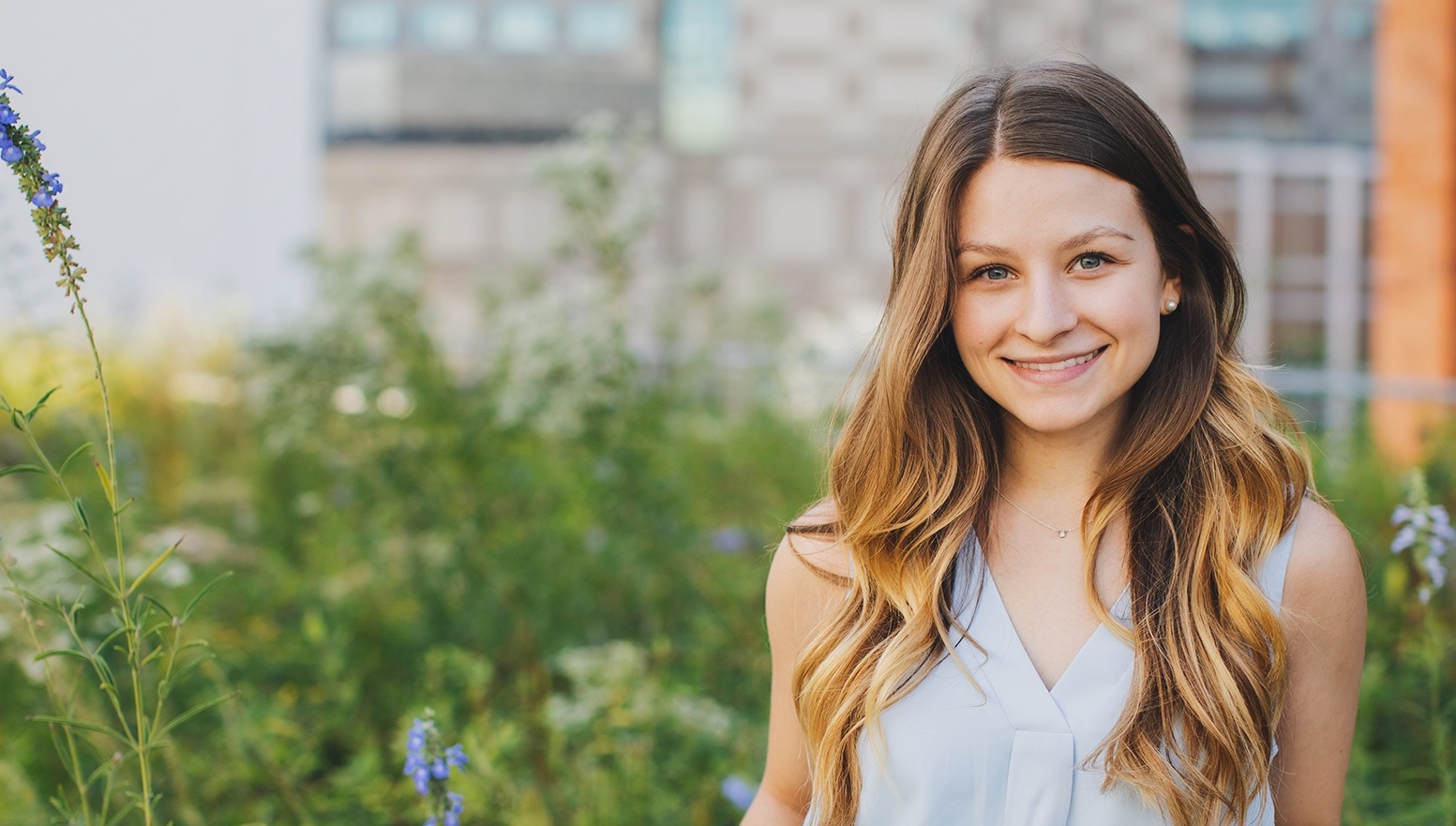 Pitt Local
I graduated from Mt. Lebanon High School in 2017. Since I've lived in Pittsburgh my whole life, I considered a lot of colleges outside of the city. I looked into George Washington, Villanova, and Penn State, but none of these schools seemed to have so many well-known success stories the way Pitt did. As much as I wanted to experience living somewhere new, something about Pitt felt right. Ultimately the campus culture and the multitude of diverse resources is what led me to choose Pitt.
Starting at Pitt.
When I first came to Pitt, I was very unsure of what path I wanted to take. I took several different classes in many different subjects until I came to the realization that I wanted to transfer into Pitt Business.
One of my favorite courses thus far has been Consumer Behavior with Professor Eugenia Wu. She is one of the kindest and most involved professors I have ever met. This is a class I wish I could take every semester because of how well Eugenia conducts the course. I was also really surprised by how much I enjoyed Projects in Entrepreneurship with Professor Paul Harper. The class was very challenging, but very rewarding to see the finished products and the connections that were made within our class.
Getting Involved.
My freshman year at Pitt, I joined the sorority Kappa Delta (KD) because I wanted to create a community for myself on campus and be more involved. I also wanted the opportunity to take on leadership positions. I was the Assistant to the Vice President of Finance for a year and I was also the Assistant to the Vice President of Recruitment. These positions taught me budgeting, time management, and problem solving skills. We regularly volunteer with the local Girl Scouts Troops to create workshops to teach them important life skills and instill confidence. Being a part of this organization has helped me grow personally and professionally.
I also work as a Research Assistant at the Business Research Center (BRC). This job has been a great experience! I have created relationships with my peers who work at the BRC and my boss has been an incredible resource within the business school. This job has given me a big advantage in interviews, as well. My position has made me feel more connected to the Pitt Business community; seeing so many familiar faces at the BRC and getting to work with a variety of students has been a great way to meet new people and stay active with fellow classmates.
Finding internship success.
The summer of my sophomore year, I applied to an internship at a startup company in New York called Dormify. I never thought I would be chosen, but thanks to the helpful advice from the Career Development team, I was offered the internship! I had an incredible experience spending the summer in NYC working for Dormify as a Data Analyst Intern in their headquarter and as a Stylist in their pop-up shop.
My junior year, Stacey Nath was able to connect me with a recruiter from American Eagle. After a rigorous interview process, I received and accepted an offer for their Merchandising Summer 2020 Internship Program in Pittsburgh. This was truly my dream internship and I would never have been able to get here if it weren't for the guidance and experience of the staff in Pitt Business. Unfortunately, this internship was cancelled due to the COVID-19 pandemic, but I'm hopeful that one day I'll have another opportunity to work with American Eagle.
I still wanted to secure an internship, though, so I applied to several more on Handshake and accepted a new position with First Sip Brew Box under the Tafel Scholarship. This internship was completely remote and really challenged me to learn new virtual communication skills and techniques.
Finding Endless Opportunities
Being a part of the Pitt Business community has truly made me feel so proud. There are an endless number of opportunities for every major and the school provides you the tools to make the most of your college career. This school has provided me with a community and an experience that I wouldn't trade for anything. My advice to high school seniors would be to apply yourself early and put yourself out there as a freshman. Getting involved and making connections is the best part of the college experience.