I can succeed here.
Holly Linder
Graduation year: 2022
Major(s): Business Information Systems, Marketing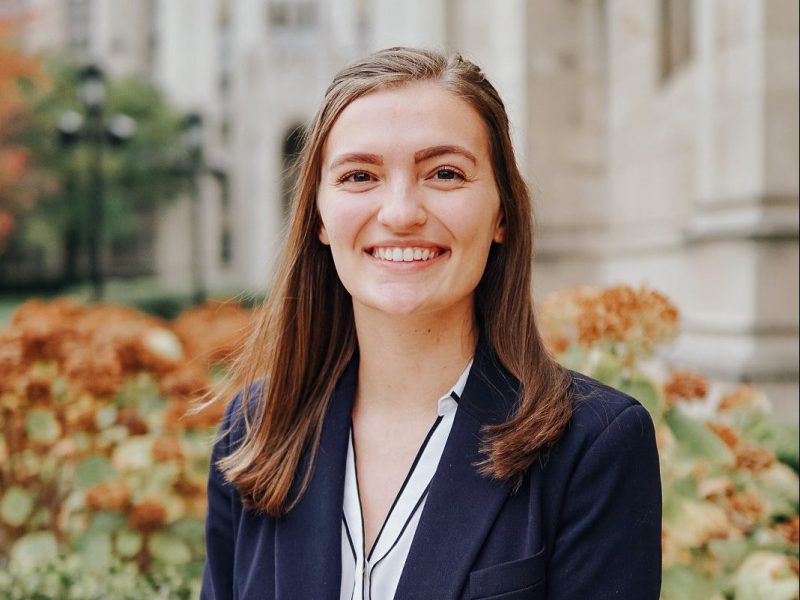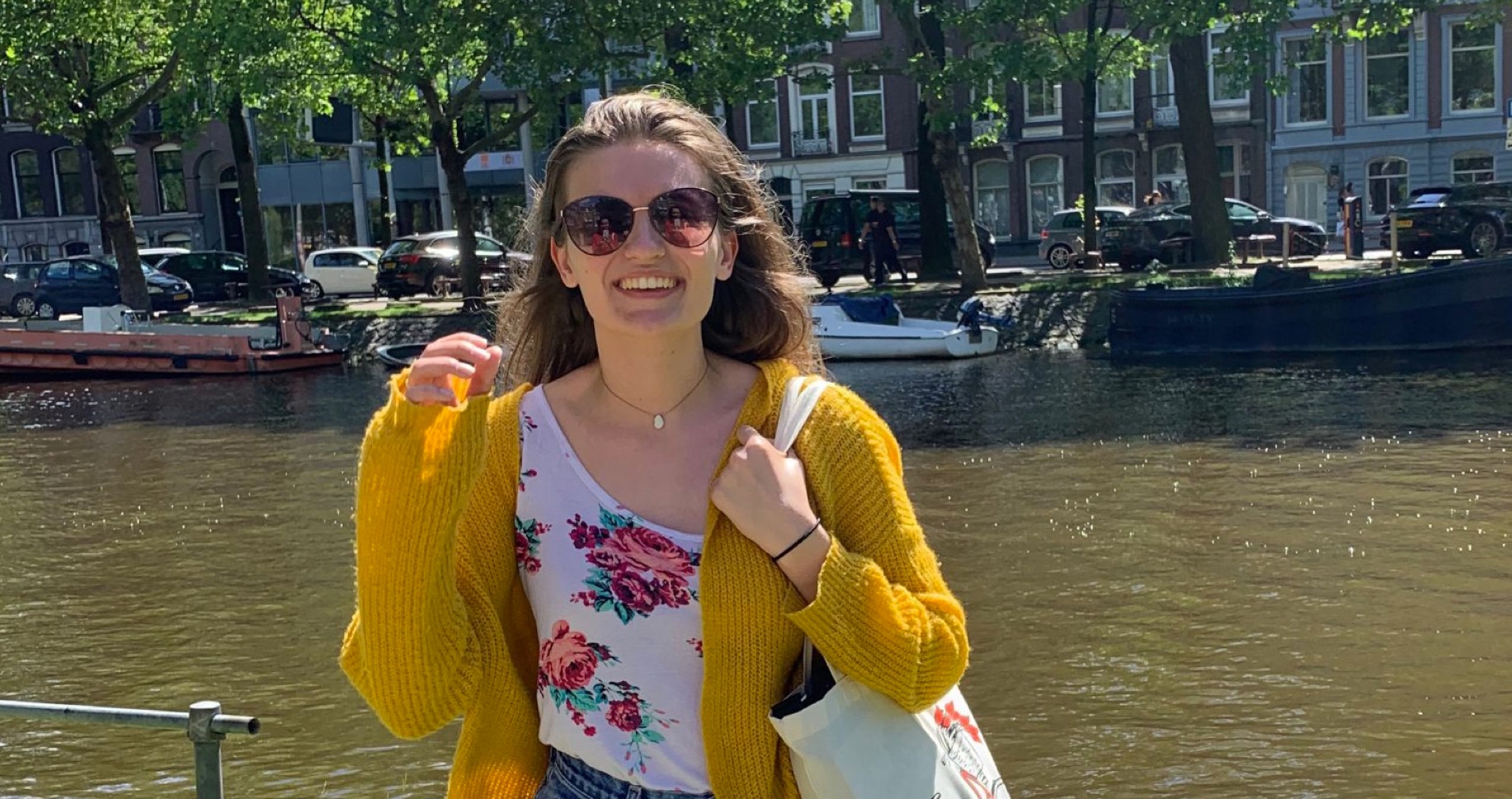 Pitt has the perfect balance.
I attended Kiski Area High School, about 45 minutes from Pitt's campus. During my college search, I always knew Pitt Business was at the top of my list. Boasting an impressive business school and an amazing community, I applied for the main campus.
As a business major, I valued being so close to Pittsburgh without sacrificing green spaces and the typical college campus feel. As someone who grew up in a rural area but wanted to be within a bus ride of a major city, Oakland was the perfect balance of city life for me.
Hail To Pitt!
My freshman and sophomore years were an absolute whirlwind. As a freshman, I lived in Bruce Hall, the Pitt Business Living and Learning Community, with five other roommates and had an amazing year with my entire floor. I loved living in Bruce, as it made adjusting to life at Pitt and the business school much easier. I could get class help from friends, attend events, and learn alongside great people.
I decided to minor in political science in addition to being a business major, which was one of the best decisions I've made at Pitt. These classes were an awesome way to get to know people from outside the business school and get to see what things are like at other schools at Pitt.
Finding Marketing
As a sophomore, I decided to enroll in the Digital Marketing Institute, a noncredit course that helps you get certified in Google applications and fundamentals of digital marketing. The course is run by Zack Duncan, one of the Executives-In-Residence (EIR) here at Pitt Business. Since the completion of that course, I have worked with Zack in digital marketing in several other instances, including a summer internship. He has been a fantastic academic resource, challenging me to learn more about the digital marketing world anytime I ask for advice and guidance.
Staying involved.
Throughout my time at Pitt Business, I have joined different organizations and had some amazing experiences. I joined Phi Beta Lambda (PBL) my freshman year and have had great opportunities because of it. During my time in PBL, I have grown professionally, but also made lifelong friendships. I've also been a part of several other organizations at Pitt, including Society for International Business, American Marketing Association, and CHARRG.
Going Abroad
I was incredibly lucky to have studied abroad twice, once in Cochabamba, Bolivia, and again in Dublin, Ireland.
My first trip was to Bolivia through the Global Service Learning class that takes place during the entire spring semester, with the trip happening during spring break. This experience was incredibly rewarding and unique, as we got to work directly with a nonprofit in Bolivia. This provided a unique chance for me to learn about Bolivia and develop my cultural competence.
Seeing Dublin.
My second trip was to Dublin, Ireland for a 10-week long internship the summer after my sophomore year. When I enrolled at Pitt Business and saw how many opportunities they had to go abroad, I immediately gravitated to this program. Through the International Internship Program, I got to work a full-time internship, experience everyday life in Ireland, and still have time to travel on weekends to other countries across Europe.
There is opportunity everywhere.
During my time at Pitt Business, I have been fortunate to have had several jobs and internships. This past summer, after some changes due to COVID, I was able to land two part-time internships, both funded through the James B. Tafel Internship Program. My first internship was with C-Leveled, a marketing agency in Pittsburgh where I worked as a marketing analyst. My second internship was fully remote with another marketing agency in Pittsburgh, Root & Branch, where I worked as a Digital Marketing Specialist. Zack Duncan, my mentor and Pitt Business EIR, owns Root & Branch and helped me land the position. These two opportunities offered great insight into the world of agency work, as well as two different potential marketing career paths I could take.
When deciding on my majors and career path, it took me some time to narrow down what I wanted. I am officially double majoring in marketing and business information systems with a minor in international relations.
Always Look Forward

My senior year at Pitt looks much different than in previous years. I may not be attending football games and formals, but I am still forming friendships and growing professionally.
I have enjoyed every second of my time at Pitt, every friendship, mistake, stressful day, and trip I've taken. If I could give anyone who's about to enter college some advice, it would be to not regret anything. Learn about yourself, your dreams, what you love, and enjoy every second of it. You only have a couple of years here, and before you know it you'll be packing up your apartment to leave, but just yesterday you feel like you just moved into Bruce Hall.