Pitt Gave Me The Best Business Education
Logan Yovetich
Graduation year: 2021
Major(s): Marketing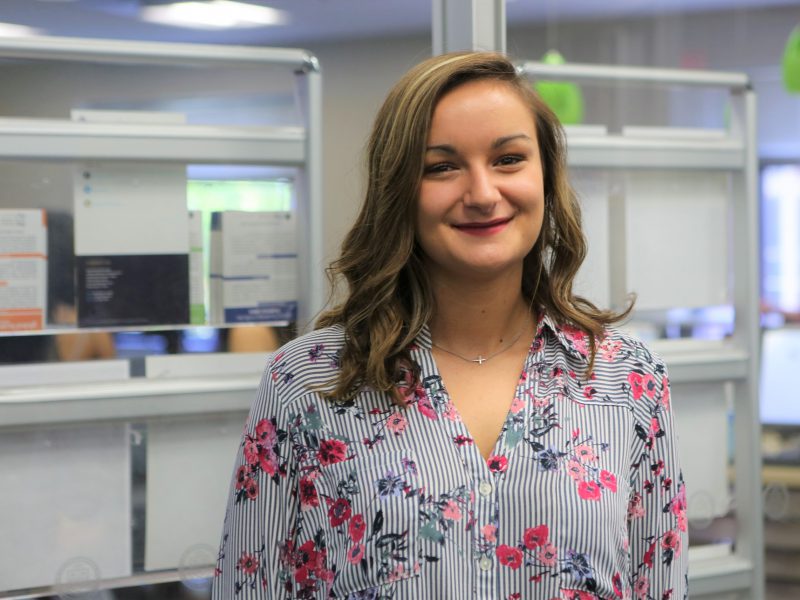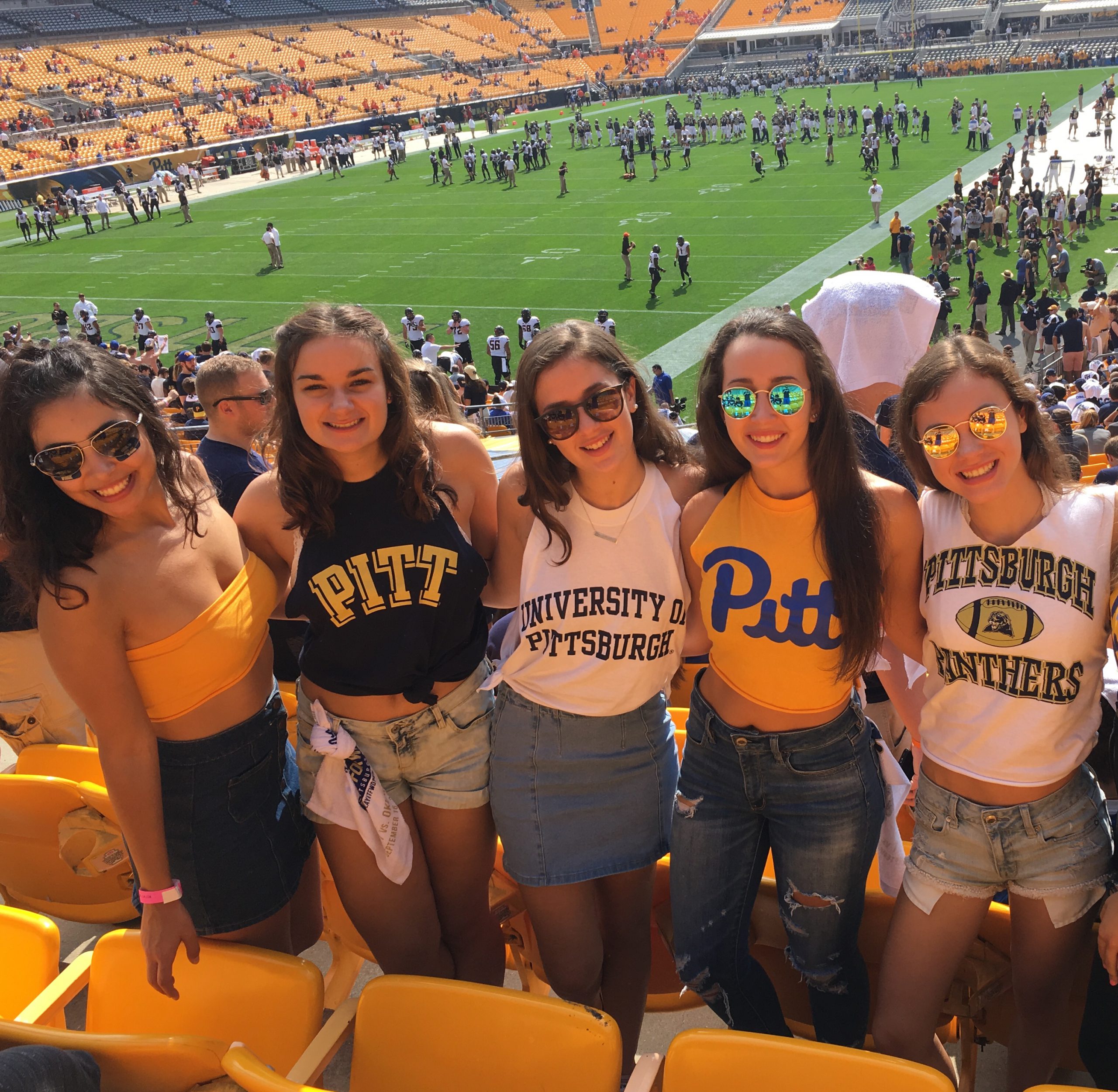 Pitt Is It!
Before attending the University of Pittsburgh, I spent my childhood twenty minutes northwest of Oakland in the North Hills area. I attended a small high school, Avonworth, where I was highly involved as the President of Key Club, Vice President of Latin Club, and varsity member of the swim team. My Latin teacher and Key Club Advisor, Melissa Reagle, played a huge role in creating the student and woman I am today. Mrs. Reagle mentored me both academically and personally and ultimately, influenced me to commit to Pitt. She also attended the University of Pittsburgh and always encouraged me to get involved on campus and pursue my goals as an aspiring business major.
I was extremely impressed with all that Pitt Business had to offer. The school's diverse range of international programs, networking opportunities with some of the nation's most sought after companies, and overall dedication to placing students in internships and full-time positions sparked my attention immediately and made my decision clear.
Starting Out.
As a freshman, I lived in Holland Hall. Although I initially considered living in Bruce Hall to surround myself with fellow business majors, I ended up deciding on Holland to make friends and establish connections outside of the business school.
Academically, I was extremely excited to begin courses in the business school that focused on my interests in marketing and statistics. In fact, my favorite class freshman year was Statistics and Probability for Business Management. I thoroughly enjoyed the real-world application through Statistics and Probability for Business Management and the quantitative problem solving it required. After taking the class and receiving an A+, I made the decision to take on the Business Analytics certificate to accompany my Marketing major. I went on to take more analytics courses toward my certificate and even though these courses were among the hardest I've taken in Pitt Business, they have been the most useful by far.
The technical skills I gained in R Studio and SQL give me a competitive edge over other marketing students without coding experience. Learning coding and database languages without prior knowledge was one of the biggest challenges I faced as a sophomore, but I wouldn't have been able to accomplish it without the support of my academic advisor, Vicki Vernet-Lazor. I am extremely grateful for Vicki's mentorship and owe much of my success to her advice the past three years.
Getting Involved.
When I first started at Pitt Business, I was extremely interested in getting involved outside of the classroom to meet fellow students and further develop my business acumen. As a freshman, I joined Women in Business, Pitt's OCC, Pitt Business's OCC, and PGN Professional Development Organization (formally known as Phi Gamma Nu). Though I was heavily involved in each of these organizations, I became most dedicated to PGN. PGN is a professional development organization made up of driven individuals from ALL majors and backgrounds who are interested in developing the skills required for success in today's workplace. Students in PGN learn how to run an organization, manage people and projects, and find the best internships and right careers. Over my four years in PGN, I have served as our chapter's Outreach Liaison with the national team, represented the University of Pittsburgh at the 2018 PGN Leadership Conference, established a chapter mentorship program implemented at the national level, and managed all chapter marketing and social media assets as the Director of Marketing.
A Semester in Sydney.
During the spring semester of my junior year, I decided to study abroad in Sydney, Australia through Pitt Business's Global Business Institute (GBI). Through this program, I interned in Sydney for four months at Snooper, a market research company, and took globally focused courses at night. I initially chose the GBI program because I wanted to intern abroad for an entire semester to broaden my business perspective and I knew Sydney was globally renowned for the city's innovative marketing practices. The entire study abroad team (especially Arielle Schweber!) was very supportive in helping me to plan out my trip and make me feel as comfortable as possible knowing I would be traveling halfway around the world.
Little did I know the journey I would embark on would be the most positive and exciting four months of my life! Although I made a new group of best friends, learned about Australian culture, and traveled to amazing locations like the Greater Barrier Reef and Bali, Indonesia, my internship at Snooper was by far my favorite aspect of the trip. Working with Google Ads and other analytics daily at a fast-paced startup company truly affirmed that I want to work in digital marketing after graduation.
Digital Marketing Experience
In addition to my internship in Sydney, I've had the privilege to participate in two other marketing analytics internships throughout my time at Pitt Business. After my freshman year, I interned for Shannopin Country Club as their Marketing Intern. This past summer I worked as a Digital Marketing Intern at Shift Collaborative, a Pittsburgh advertising agency. Zack Duncan, a Pitt Business Executive in Residence and Instructor of the Digital Marketing Institute Fundamentals course, really helped prepare me for each of my internships. Zack completely changed my outlook on digital marketing and helped me find my niche within the industry. I landed my dream internship this past summer because of the technical skills in Google Ads, Google Analytics, and Moz Zack taught me. He is a true asset to Pitt Business and without his insights and the Digital Marketing Institute, I would not have such a clear career path after graduation.
Seek Support and Engage.
I've had an amazing experience at Pitt Business as a marketing student over these past four years and could be prouder of all that I have accomplished. The marketing classes and programs I've participated in have adequately prepared me to enter the workforce with a sense of confidence and reassurance that I deserve the job of my dreams.
I would encourage all current or incoming business students to be proactive when it comes to your academic and professional career. Pitt, and especially Pitt Business, offers a multitude of classes, clubs, and programs to better define your collegiate experience, but it is up to you to seek out and engage with these opportunities. The most important lesson I have learned at Pitt Business is to advocate for myself. Never be afraid to ask questions or reach out to professors, recruiters, or anyone in your network who could potentially play a role in the next step of your career.