Feeling At Home At Pitt
Phillip Missan
Graduation year: 2022
Major(s): Business Information Systems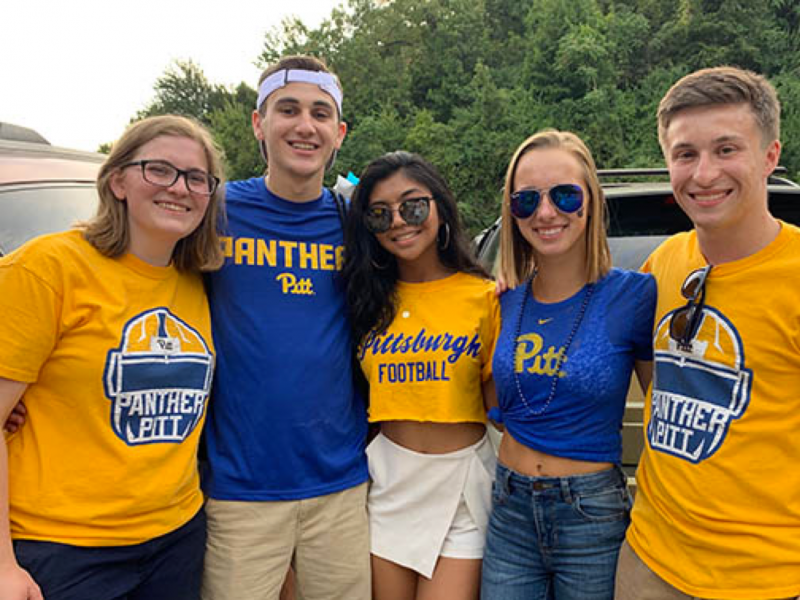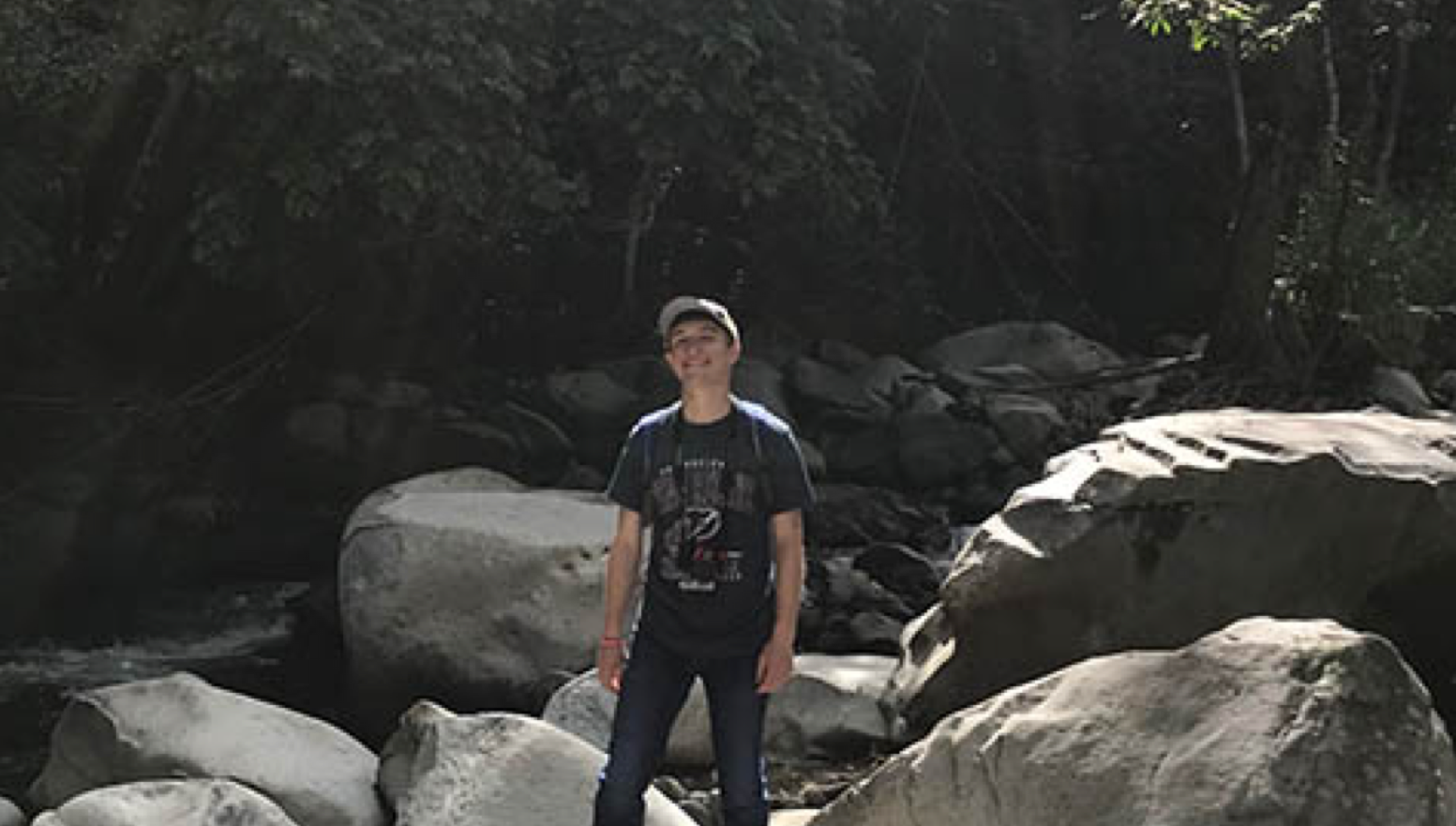 Home at Pitt.

In a town about 20 minutes "outside Philly," in Delaware County, I attended Marple Newtown High School. Up until the spring of my senior year, I had no idea where I wanted to go to college. My parents were extremely supportive during my college selection process and wanted to ensure that I chose a school that not only allowed me to attain advanced education, but also one that I would enjoy.
You could name any state school in the Mid-Atlantic and I've probably applied to it. Many accepted me, but in the end, I decided on Pitt. I first encountered Pitt when tagging along for one of my older sister's college tours. I truly felt at home on Pitt's campus and that was the difference-maker.
Finding an interest in Analytics.
My first year at Pitt, I lived in the Pitt Business Living Learning Community at Bruce Hall. Living in Bruce Hall was one of the best decisions I've made at Pitt as it allowed me to interact with other business students who I could study and be friends with. I'm still friends (and roommates) with people that I met while living in Bruce. My advisor, Liz Adams, was a great help to me at the beginning of my college career. After I explained my interest in analytics, we both agreed that being a finance major was the appropriate path of study for me.
She had a recommendation for me that was pivotal for my college career–to take the Applied Business Analytics Project class. I was hesitant at first, but this class turned out to be my favorite college class and it supercharged my interest in business analytics. I credit Professor Andy Hannah for making the experience so engaging. Some of my other favorite classes, unsurprisingly, came right from my major. Corporate Finance with Associate Dean Sara Moeller was a rigorous course, but allowed me to learn a ton of tangible financial concepts as early as the fall of sophomore year. Valuation with Professor Kenneth Lehn was an excellent course for learning about how publicly traded companies are valued. I also thoroughly enjoyed the Mergers, Acquisitions, and Corporate Structures class with Professor Diane Denis.
Getting Involved.
In my first semester, I sampled a multitude of clubs that interested me like Finance Club and League of Emerging Analytics Professionals. I was impressed with how well-run all of these organizations were, but one of the clubs that I stuck with for the rest of my college career was Phi Beta Lambda (PBL). PBL is a professional business organization where members focus on professional development, service, and personal development through various activities and workshops. This club has allowed me to practice interacting with company recruiters, gain leadership experience, contribute to service projects, and most importantly meet countless friends.
Plus3 in Costa Rica.

In the middle of my freshman year, I had the opportunity to apply to Plus3, a two-week study abroad program where I could choose from a list of countries in which to study unique companies and cultures. I chose to apply to the Costa Rica program and received significant financial aid from Pitt Business to fund the trip.
The Plus3 experience itself was incredible. The two-week trip was a perfect opportunity for me to gain experience traveling to another country, practice my Spanish-speaking skills, and learn about international companies. The Costa Rica program was focused on the study of the coffee supply chain and it truly opened my eyes to how much work is involved in creating a product even so seemingly simple as a cup of coffee.
Three different internships.
During my time at Pitt Business, I've been able to partake in three different unique internships. The summer after my freshman year I got an internship at PEI-Genesis, where I was a Product Management Intern.
Sophomore year, I decided to switch gears and look specifically for finance-related roles. I decided to enlist the help of the Pitt Business Career Center. My advisor connected me with Chris Reye, the Assistant Director of Career Development at the time. Chris gave me some great tips for finding and applying to jobs more effectively. As a result, I found another internship a few weeks later with Universal Health Services in King of Prussia, PA. I served as a Finance Intern for summer which was a tremendous experience.
Junior year, I decided I wanted to transition to a different industry. When applying to jobs on Handshake, I came across a Global Finance and Business Management Internship at JPMorgan Chase. A month later, I had applied, interviewed, and got the internship. This summer internship was somewhat different – as it was modified to a 5-week rather than 10-week position and completely remote due to the COVID-19 pandemic – but it was still a fantastic experience. After completing the internship, I applied to the entry-level position for that same role, and fortunately ended up receiving and accepting an offer to be a Global Finance and Business Management Analyst after graduation, just as my senior year at Pitt began.
Looking back on each of these internships, I feel like the Pitt Business curriculum prepared me well for the working world and I am grateful that the Career Center was there to help me every step of the way.
Get Involved Early
I'm now a senior at Pitt and can look back at all of these wonderful opportunities I've had. From my perspective, there are a ton of opportunities that Pitt Business creates for its students. When applying to new internships, I've been able to elaborate about my study abroad trip, early leadership experience, and prior internships. I can't stress enough the importance of getting involved early on in your college career, because the experiences and skills that you build are often cumulative. It may seem overwhelming but if you start with small steps early on, they can pay off in big ways in the end. If you ever find yourself having those "why not?" moments like I have, take advantage of them. They will likely become the experiences you look back on fondly when you're a senior, as I'm doing right now.