The Perfect Mix
Rebecca Power
Graduation year: 2022
Major(s): Accounting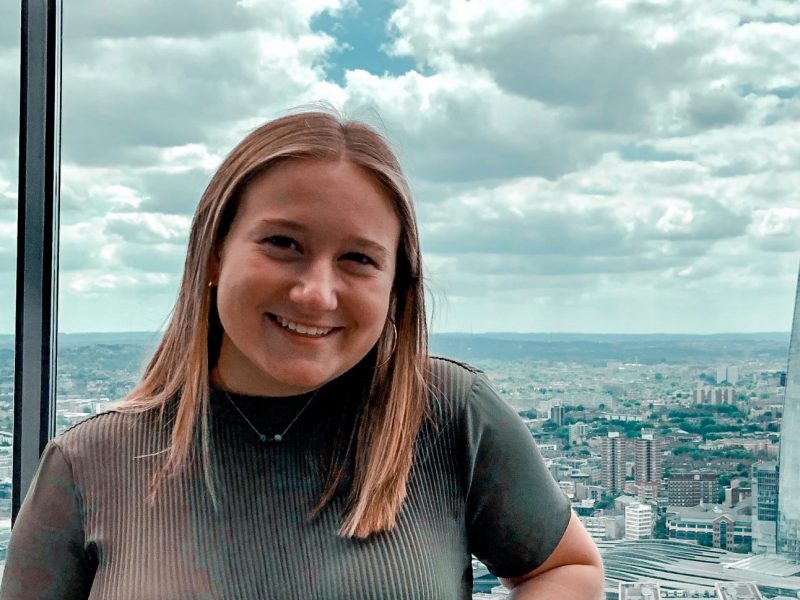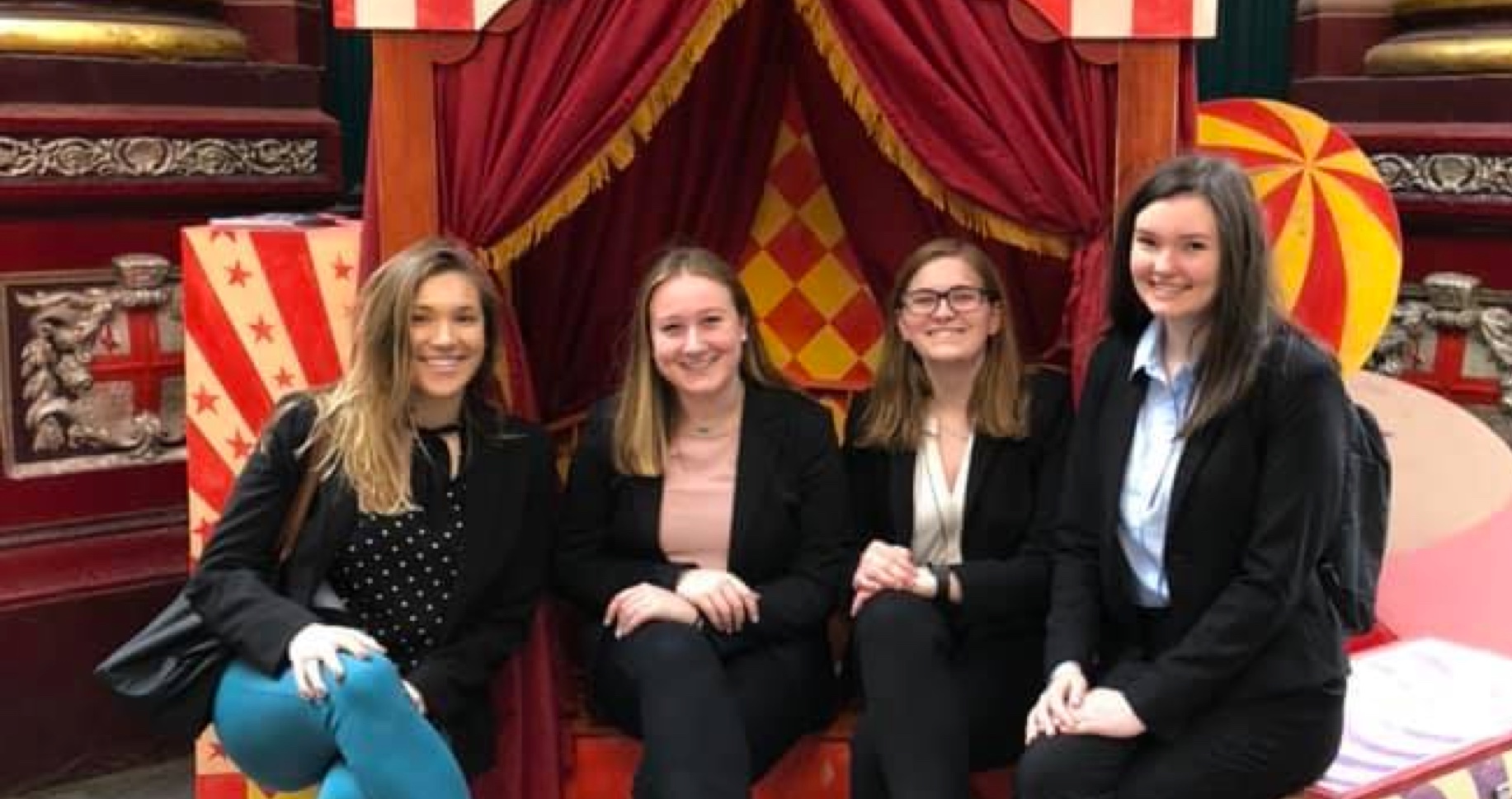 Needing a city with a campus feel

I grew up in Doylestown, PA where I graduated from Central Bucks High School. I had some awesome mentors throughout high school who really shaped me into who I am now.
I always knew I wanted to be in a city, but still craved a campus feel. Pitt is the perfect mix of both. As I researched Pitt Business, I was really drawn to its study abroad programming and how many opportunities there were for me to explore the world. Both of those factors, along with Pitt's general reputation, attracted me to the school as soon as I set foot on campus and caught a glimpse of Cathy (The Cathedral of Learning!).
Pitt Beginnings
As a freshman at Pitt, I lived in Tower B and then moved into McCormick Hall my sophomore year. Since the very beginning, every class I've had with Professors Nicole Cade and Ray Jones has made and continues to have a significant impact. I'm inspired every day by their passion for teaching and have grown closer to both of them during my time at Pitt. Professor Cade sparked my interest in academia and research, while Professor Jones sparked my interest in consulting and discussing ethical issues. They both have helped fulfill my college experience and I am more grateful every day for all I have learned from them.
Fine-Tuning my Leadership Skills
I've always been someone who loves to get involved and having a lot on my plate, so I knew that I would thrive after joining a few different organizations that I was genuinely interested in. I also knew that this would help me meet more people and get to know others around campus, while allowing me to grow both personally and professionally.
I joined the University of Pittsburgh Accounting Association (UPAA), which allows members to network with major accounting firms in the greater Pittsburgh area. I also serve as the Co-President of Beta Alpha Psi, an honors accounting society where members tutor students in accounting and assist low-income families with their tax returns. These organizations have helped me get to know other accounting majors and network with numerous employers both on and off campus.
I also serve as Vice President of Finance for my social sorority, Kappa Delta. The people I have met that in these organizations have pushed me to be the best version of myself. The positions I've held in these organizations allowed me to grow professionally by fine-tuning my leadership, communication, and teamwork skills.
Studying Abroad in London and Trinidad
I knew I wanted to study abroad before I even arrived at Pitt and had the opportunity to study abroad with two different programs: Global Business Institute (GBI) London and Global Service Learning (GSL) Trinidad. Both of these programs allowed me to gain new perspectives, learn to work in a team setting, and grow both personally and professionally. While in London, I was able to interact with PricewaterhouseCoopers, EY, FedEx, Bank of England, and Lloyds of London. While I was in Trinidad, I was able to interact with KPMG. I realized that I wanted to incorporate some sort of international aspect in my career and interact with diverse people, hence why I am doing International Tax at KPMG after I graduate!
Internships in Four Cities
Pitt Business has done an amazing job of connecting me to internship opportunities. Because of the career team's help, I've held internships in Pittsburgh, Philadelphia, Gibraltar, and London. As an accounting major, my career path has been pretty set from the beginning with getting your CPA and going into public accounting. With the help of Professor Cade and after looking into graduate programs and schools, I've decided to begin my career as a CPA in a public accounting firm (KPMG!) and then a few years down the line, go back to school to pursue a doctoral degree and go into some sort of accounting research.
Get Involved Early!
I'm so thankful for everything I've been able to do at Pitt. The only thing I think I would do differently is getting involved on campus sooner!
To current high school seniors: college can be scary and overwhelming sometimes, especially as a freshman. Get involved when and where you can. Find a school that fits your values and pushes you to become the best version of yourself.