At Home on Campus.
Shelby Stocker
Graduation year: 2021
Major(s): Marketing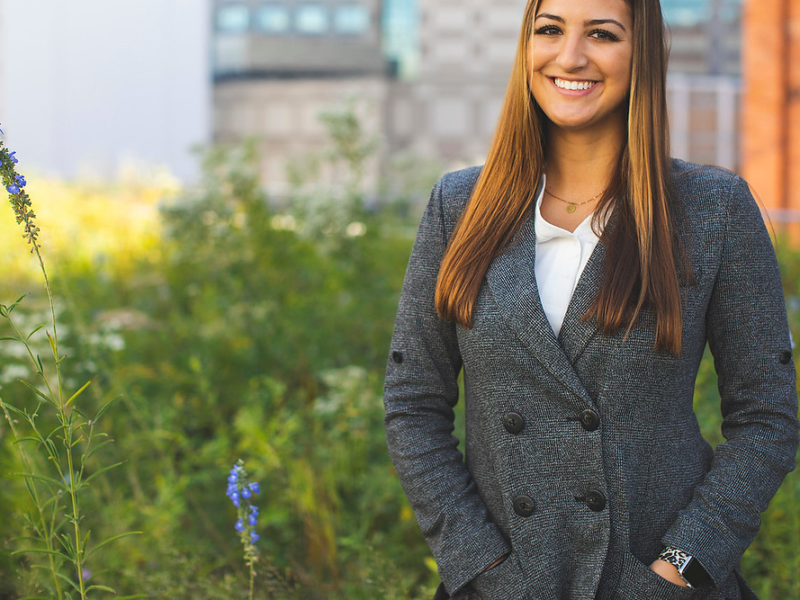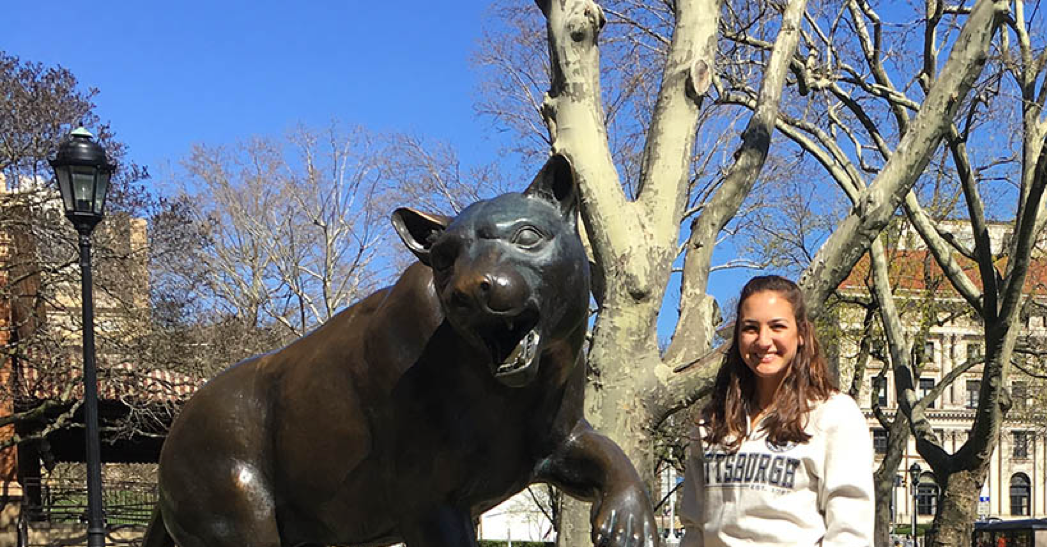 The Importance of Mentors, Even in High School.
I attended Easton Area High School in Easton, PA. My graduating class was around 650 students, with the entire school totaling over 2,000. Coming from such a large high school, I knew I wanted a similar college experience!
I played basketball from third grade until graduating high school. My assistant coach, Shelly Bartolacci was definitely a major mentor in high school and beyond. "Coach B" was not only a basketball coach but a life coach. She was there for me on and off the court. After enduring an ACL tear and talking with Coach B, I decided I was no longer going to play a sport in college and wanted to venture off to a new city!
When choosing Pitt, what truly stood out to me was the atmosphere on campus. Pitt really gave me the perfect blend of everything I wanted: A top-notch academic institution and a socially exciting campus with division 1 sports. Being in a city like Pittsburgh, CBA students have a plethora of opportunities for internships, jobs and research. As soon as I saw Pitt's campus, I felt at home. I'm so grateful I decided to attend the University of Pittsburgh!
Welcome to Pitt!
I have had so many incredible classes through CBA, it's hard to pinpoint my favorites! Two of my favorite classes have been Advertising and Sales Promotion with Bob Gilbert, and Fundamentals of Business Communication with Carolyn Kerr.
Ads & Sales was one of the most fascinating courses to take, as a marketing major. It really challenged my creativity! Working on a real client project was something extremely unique and beneficial.
Fundamentals of Business Communications has been a life changing course for me. What we learn in this class is directly applicable with the business world; interviewing, public speaking, writing!
I joined Phi Eta Sigma, the Pitt National Honor Society First-Year student year and am also a member of Delta Delta Delta sorority. I joined Tri Delta to become part of something bigger than myself at a university. The on-campus involvement Tri Delta has brought me makes this campus feel so much smaller and really allows me to connect with so many other students and organizations.
Pitt Business prepared me.
After sophomore year, I interned at a non-profit in Bethlehem, PA. The company was Via of the Lehigh Valley, which raises funds to serve individuals and adults with disabilities. I was a Marketing and Special Events Intern and helped plan the 2019 St. Luke's Via Marathon.
This upcoming summer, I am interning in Branchburg, NJ at Roche Molecular Systems, as the Global Operations Communication Intern. Eventually, I would like to find a career in the pharmaceutical/medical device industry and interning with Roche is a great place to start.
Knowing how to communicate effectively is so imperative to young business professionals, like myself, and I definitely have Pitt to thank for preparing me!