Hey, everyone! My name is Jackie Honkus. I am a junior here at Pitt Business studying marketing with a certificate in digital media. This summer, I am the Special Events Intern with the Pittsburgh Symphony Orchestra.
I have enjoyed every moment since I started back in May. Pittsburgh Symphony Orchestra's office is in the historic Heinz Hall right in the heart of the Cultural District. I work with the Development Team. This team covers things like events, donor engagement, and fundraising. After the craziness of the past two years, events are coming back in full swing here! I will be staying with the symphony until their annual gala, Symphony of Bridges, which is held in September.
There is so much that goes into events, and I am incredibly lucky to be learning about every aspect. I have worked alongside my managers aiding in planning, which includes activities like budgeting, hiring staff, and coordinating rentals. Our office uses a database called Tessitura. This program gives us access to our patron and donor information. It was definitely one of the most challenging things to learn so far this summer.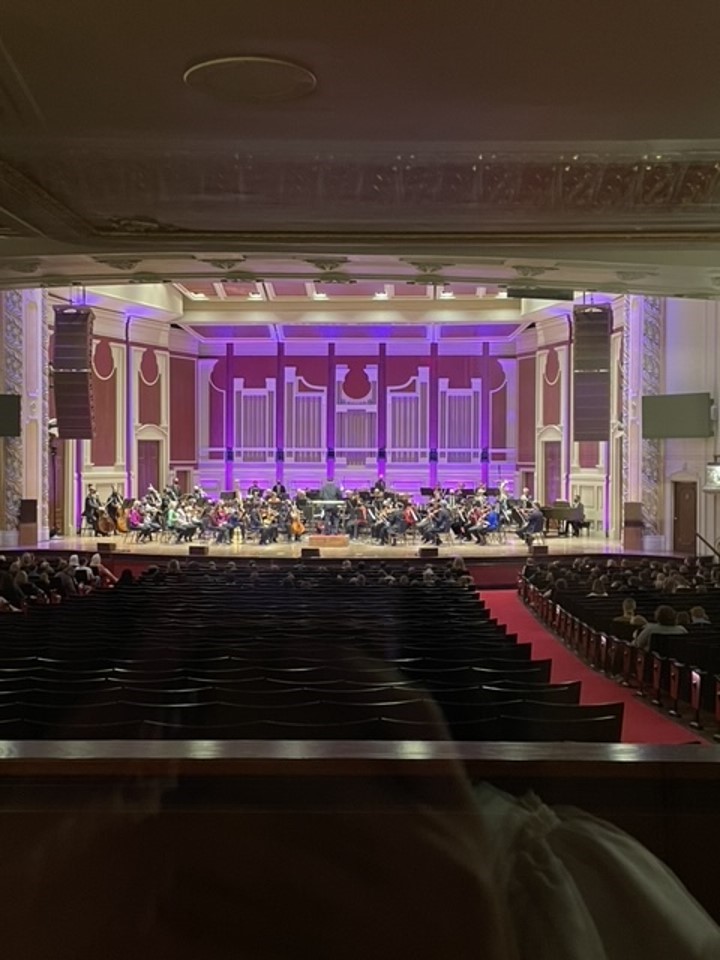 One of my favorite parts of event planning is perfecting the fine details. Recently, we sent out over nine hundred hand-packed invitations for our gala! Sometimes I am able to go on a "treasure hunt" in our storage room to find the perfect centerpiece for a brunch. One of the most pleasurable projects we did was picking linens for our gala. This event has a dinner that serves over five hundred people, and each room in Heinz Hall has different décor. We traveled to a showroom with hundreds of different pieces and spent a few hours picking metallic gold and grey linens to match our theme.
Another wonderful aspect of this internship is being able to network and meet new people. Not only do I have my Development Team, but I have been able to meet several different people from departments in the administration tower, musicians, and guests who come to events and performances. I love meeting people, and I am always proud to represent Pitt Business!
The past month and a half have been an exciting learning experience so far. There is so much history in this building to learn about all while building skills for my future career. I cannot wait to see what the next three months old!