We've all been there. You find a perfect job, craft the perfect resume document, click send…and, then, nothing. You are getting the silent treatment from a recruiter.
Why is this? There can be many reasons, but over the course of my five years of reviewing resumes, I have seen repeat mistakes that lead to the silent treatment.
You use a template
Recruiters often get hundreds of resumes. If you are using the common template in Microsoft, your resume will look identical to countless others. So when a recruiter scans the documents, your resume will feel similar to everyone else's (even if you have superior experience).
Try some different looks; be bold. Make your document stand out from the competition.
You include a photo
This no-no is simple. Discrimination is illegal in the hiring process. Including a photo could cause issues in this regard. Some recruiters may even put your resume into the "no" pile immediately if they see a photo because they wish to prevent any claim of discrimination down the road.
You add an objective
This traditional resume component is very outdated. Saying you are a "hardworking, dedicated, college junior seeking a full-time summer finance internship," when you are applying to the Summer 2019 Corporate Finance Internship Program adds little insight.
What are you telling an employer? Nothing they don't already know. Focus on creating content that highlights what the recruiter wants to see.
You have spelling and/or grammar mistakes
Nothing irks me more when I am reading resumes than sloppy mistakes. They show a lack of attention to detail, which most all employers don't appreciate in the workplace. Double, triple, quadruple check your work, and get it revised by us in Career Development before you give it to a recruiter.
Your resume was more than a page
If a corporate executive has a one-page resume, so can you. Your resume should include all relevant information. This does not encompass every babysitting job, high school club, or past awards for perfect attendance. Recruiters want to review your document quickly. You want to catch their attention fast and keep them interested.
Following these straightforward tips can be the difference between getting an interview in the next job that you apply for.
About the Author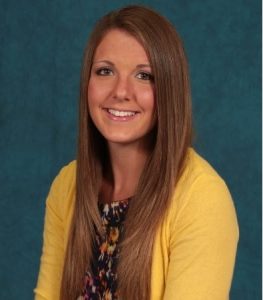 Allie Zalar is a Career Development Advisor at Pitt Business. Make an appointment with her through Handshake for advice on preparing for your job or internship. She, and the rest of the career team, are here to help! Make an appointment today.