Retail is everywhere – from your favorite pair of jeans to the snacks you carry in your backpack. Several of our students had the opportunity to learn more about the retail industry in NYC for the NRF Foundation Student Program 2020. Alison Smith (Marketing & Supply Chain Management '22) shares her experience.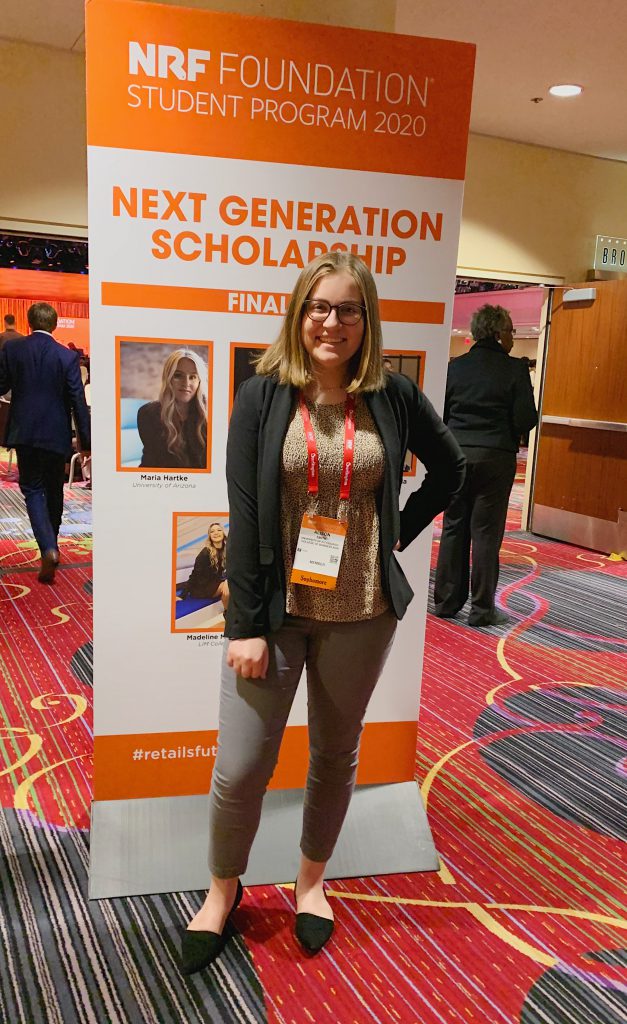 The NRF Experience:
I recently became more interested in retail and wanted to learn more about the industry in general, from the leaders currently steering it.
The weekend was a mix of keynote speakers and smaller breakout sessions. My personal favorites included Jeff Gennette, CEO of Macy's, about leading through times of change; Kelly McGinnis, SVP and CCO at Levi Strauss, on the ways Levi Strauss has reinvented their brand through political advocacy; and Alicianne Rand, VP Growth Marketing at Rent the Runway, about the intersection of fashion and technology in retail today.
For me, the most memorable part of the NRF program was the executive mentoring experience. We sat in groups of ten or less with a retail executive and had the opportunity to pick their brains for fifteen minutes before rotating. This was extremely impactful because it's not every day that students have conversations with executives from some of the world's biggest companies.
Additionally, I attended a young professionals panel, which gave me a more robust and concrete career advice. After the conference, I now have a better network, and am thankful I was exposed to so many different careers in retail I previously knew little or nothing about.
Why NRF?
"We got involved with NRF a few years ago after seeing a trend of success with our students working for retail companies such as DICK'S Sporting Goods, American Eagle, and Target. We wanted to expose students to more opportunities with retail brands," said Chris Reye, assistant director of career development.
"The NRF Student Program consistently features great speakers from the world's leading retailers – it is a culmination of so many different aspects of a career in retail, and offers students a chance to learn more about a fascinating industry."
To learn more about the NRF Foundation Student Program, visit: studentbigshow.nrf.com