The University of Pittsburgh College of Business Administration will be holding its annual Diverse Student Leaders Program on Friday, February 5 from 1:00 to 2:00 p.m.
This year, the program will be a virtual fireside chat featuring Shelley Archambeau, Fortune 500 board member, Former CEO of MetricStream, and author of Unapologetically Ambitious: Take Risks, Break Barriers and Create Success on Your Own Terms, and Dr. Kathy Humphrey, Senior Vice Chancellor of the University of Pittsburgh. The chat will cover a wide range of topics related to diversity and inclusion, both in the world and in higher education. Attendees have the opportunity to submit their own questions during the virtual event.
The first 80 individuals to join the virtual event will receive Archambeau's book, Unapologetically Ambitious, a book full of empowering wisdom from one of Silicon Valley's first African American CEOs.  This book serves as a blueprint for how to achieve your personal and professional goals, drawn from the author's own compelling story of how she weathered life's difficulties as an African American woman to build massive success. In 2020, Unapologetically Ambitious was chosen by Fortune magazine as the business book of the year.
Featured Speakers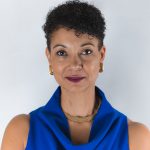 Shellye Archambeau: Fortune 500 board member, Former CEO of MetricStream, Advisor and Author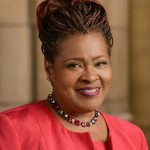 Dr. Kathy W. Humphrey, Senior Vice Chancellor for Engagement and Secretary of the Board of Trustees, University of Pittsburgh
Read full bio.