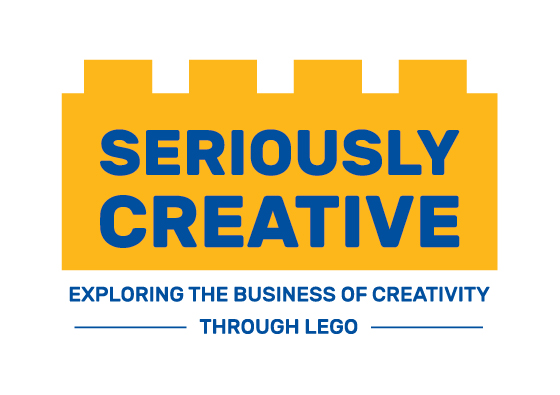 April 17, 9:00am to 5:00pm
Sennott Square, 2nd Floor
When you think of creativity on campus, Pitt Business may not be the first school that comes to mind. But Pitt Business is actually full of students, faculty, and staff that regularly use creative strategies to solve complex and global business problems. LEGO is a company that perfectly exemplifies the interconnectedness between best business practices and creative expression on a global scale. Seriously Creative: Exploring the Business of Creativity through LEGO is a unique access point for Pitt students to understand both the successful productization of creativity and the core business principles that keeps LEGO growing annually.
As the biggest brand in the world, LEGO is worth $14.6 billion (2012), employs over 19,000 people worldwide, and has consistently maintained increasing revenues in the $10+ billions year after year. To maintain this level of business success, LEGO has had to maintain its agility by reinventing itself to remain relevant. Specifically, LEGO diversified their products by licensing creative franchises like Marvel and Harry Potter, introducing a green sustainability initiative that makes their products a sugar-cane based biodegradable material, and creating a new specialized architecture product-line that appeals to new creative markets.
9am – 5pm: Various Activities
LEGO Exhibition in Sennott Square common area.
Raffle entry for deluxe Cathedral of Learning kits.
Mini-Cathedral Build Sessions and kit giveaways (available for first 100 participants, while supplies last.)
LEGO Documentaries (located in The Zone from 9am – 12pm and 2pm – 5pm only.)
11:00am – 11:50am: LEGO Artist Presentation, Tim Freshly, Steel City LUG (Sennott 2400)
12:00pm – 5:00pm: LEGO Cathedral of Learning build sessions
2:00pm – 3:00pm: Keynote Presentation "Global Impact of LEGO on Business and Creativity" (Sennott 2500)
3:30pm – 4:00pm : Q & A with Keynote Presenter and Steel City LUG (Sennott 2500)
4:00pm: Raffle winners announced! (Winners pick up models in The Zone)
5:00pm: Closing reception.
This event is free and open to the public.