Pitt Business Action Response to COVID-19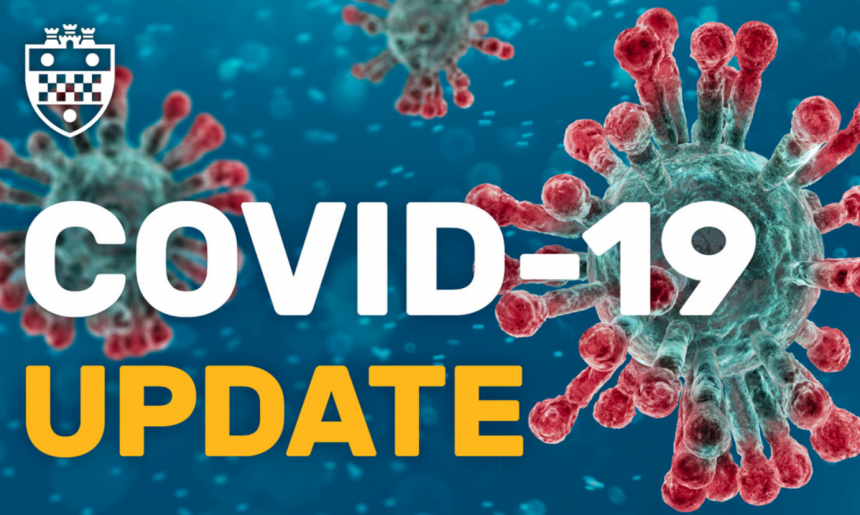 Dear Pitt Business Students,
Chancellor Gallagher recently announced that due to the COVID-19 pandemic, the University of Pittsburgh will finish the current term online.
Spring break has been extended an extra week and classes will begin online on Monday, March 23rd. Each faculty member will be contacting you with further details regarding course completions.
If you would like to set up an appointment with your academic advisor, a member of the career development team, Executive-in-Residence, or an international programs staff member, please schedule a virtual meeting via Handshake. You will receive a confirmation via email with further instructions for your virtual meeting.
Prospective Students & Admissions:
We are disappointed that we cannot host you on campus and meet you in person. However, in the meantime, we offer many virtual resources to help you learn about Pitt Business and how we'll take you From the Classroom, To the City, To the World.
Below are some of the virtual information options we have available:
Pitt Business Webinar – This is similar to the information session you would receive on campus
Pitt Business Backstory – Read accounts from our students of their decision process and journey through Pitt Business
Pitt Business Student Ambassador Bios – Learn more about the Pitt Business student experience and advantages our students enjoy
Videos:
The Pitt Business Admissions team would be happy to answer any questions you have about our offerings via email at cherok@pitt.edu. You can also ask questions via business hours to our chat through cba.pitt.edu. You can find the chat on any page of the website at the icon at the bottom of the screen. We have two members of our team available to help!
If your family is ready to join our family and Commit to Pitt, you can do so here.
Academic Advising:
Fall enrollment begins on Friday, March 20th. You can find the date/time of your enrollment in the Student Center in PeopleSoft.
If you have already met with your academic advisor this term, great. If you have further questions for your advisor, please contact them via email.
Career Development:
If you have already set up an appointment or scheduled a mock interview with a Career Development staff member, they will reach out with instructions about how to conduct this meeting virtually.
While we looked forward to all of the exciting events planned for the rest of the spring semester, all co-curricular and social programming will either be moved online or canceled. Please continue to regularly check your email and Handshake to keep up to date with plans for particular programs and events.
International Programs:
If you have already set up an appointment with an International Programs staff member, he/she will reach out with instructions about how to conduct this meeting virtually.
The University has canceled all spring break study abroad programs and all summer study abroad programs. If you are currently studying abroad or were planning to study abroad this summer, below are some frequently asked questions:
If you are a spring term study abroad student and have questions about continuing your coursework and/or your academic progress: Pitt Study Abroad is working with program providers, deans, and departments across campus and will work with individual students to create academic accommodations. This process will take time and a member of our team will reach out to you individually with additional information. We understand that this is a top priority and will be in touch as soon as possible.
If you are a spring or spring break student have questions about reimbursements, refunds, or other financial questions: Pitt Study Abroad is working with financial aid, student payment processing, and other offices on campus to create a process by which you will receive refunds for program fees and reimbursements for non-recoverable costs. This information and
If you are a summer study abroad student and have questions about requirements that you were planning to fulfill with a summer program: You should reach out to your academic advisor to discuss the impact of the cancellation and appropriate measures to stay on track for graduation.
If you are a summer student and have questions about your deposit and reimbursements for flights: Students on summer programs will be released from the financial obligations of their Student Participation Agreement and deposits will be refunded. Additionally, a member of a Pitt Study Abroad team will be in touch with you about the process to submit for reimbursement for non-recoverable costs, such as airfare. This information and process will be sent to you by March 31, 2020.
At this time, no decisions have been made regarding graduation scheduled for Saturday, April 25th. Our team will update you as soon as more information is made available.
While we know that this is a difficult time, please know that the University only has your health and safety in mind. Please refer to emergency.pitt.edu for the most recent information regarding the University's response to COVID-19.
If you have specific questions or concerns, please feel free to reach out to your Pitt Business academic advisor. While your advisor may not have immediate answers, they will do their very best to help you through these changes.
Thank you in advance for your patience and understanding as we navigate this rapidly evolving situation.
Best,
Anthony F. Rodi, D.Sc.
Interim Associate Dean of College of Business Administration