Pitt Business Haller Global Honors Fellowship Program Made Virtual in 2020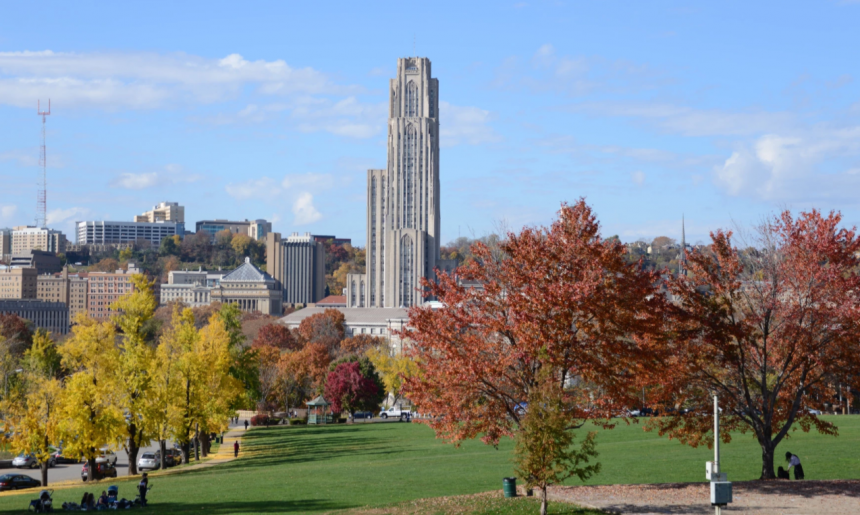 In a typical year, the Pitt Business Haller Global Honors Fellowship gives first-year undergraduate students a unique opportunity to spend two weeks in Pittsburgh and two weeks in Dublin, Ireland prior to the start of their first semester. These honors business students visit various companies, meet alumni, and learn from business professionals who provide an overview of the business environment in the U.S. and in Ireland. The students are designated as Haller Global Fellows, and encouraged to participate in international programming over their college careers.
Due to the global pandemic, the 2020 Haller Global Honors Fellowship was reimagined as a two-week, one-credit virtual experience under the leadership of Hillary Koller, Director of International Programs, Anthony Gomez, International Programs Manager, and Ray Jones, Clinical Professor of Business Administration and Director of the David Berg Center for Ethics and Leadership.
"Despite this massive challenge, Hillary and Tony were confident that we could deliver a shorter and concentrated approach," said Jones. "We agreed to take the students through a 50-hour team consulting project with a small business client in Dublin – with all sessions held over Microsoft Teams and Zoom."
Nine incoming first year honors students participated in the virtual program, which included virtual engagements with Pitt Business faculty, staff, alumni, and global business professionals in Dublin.
The nine Haller Fellows worked in teams to provide recommendations to the client on three projects: a social media management outsourcing plan, a business development plan to identify U.S. companies seeking to enter the Irish and European markets, and a business expansion plan focused on entering the U.S. market.
"We were able to do study abroad virtually and still have a meaningful and valuable experience for our students while generating something worthwhile for our client in Dublin," said Koller. "Based on the quality of work the students produced, virtual global experiences can provide students the ability to develop strong professional skills, just as we've seen from students who have participated in on-location global programs. We will continue to offer business students global internship and project-based opportunities in virtual settings, with support from Pitt Business faculty and the International Programs staff, while international travel remains a challenge."
Throughout the program, the students worked with Jones on their consulting projects, and presented their recommendations to the client on the final day. The students also created a blog to share reflections and video posts about their journey throughout the program.
"The biggest reward to come out of my participation in the Haller Global Honors Fellowship was being welcomed into the Pitt Business family," said Erick Shufeldt (BSBA '24). "There was an amazing sense of community throughout the project, and I have walked away with good friends in the form of my fellow Haller Fellows."
To learn more about the 2020 Haller Global Honors Fellows and the students' experience, please click here.