The University of Pittsburgh College of Business Administration was named one of the nation's top business schools, ranked No. 22 among public programs and No. 35 among all programs in the 2019 Best Undergraduate Business Programs Rankings released by U.S. News & World Report.
The U.S. News ranking is based entirely on a survey in which business school deans rate the quality of undergraduate programs across the country.
"I'm pleased that Pitt Business holds a reputation for excellence that is widely known on the national level. Our Top 25 placement in U.S. News puts us in the highest echelon of schools and affirms the power of our mission of taking students From the Classroom, To the City, To the World," says Audrey J. Murrell, associate dean of Pitt Business and director of the school's David Berg Center for Ethics and Leadership.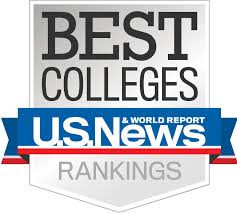 Pitt Business also fares well in the other business school rankings.
Poets & Quants, an online publication that exclusively covers business schools, ranks Pitt Business as No. 11 in the country and No. 1 in the State of Pennsylvania among public business programs. Additionally, Poets & Quants ranks Pitt Business No. 1 for academic advising and No. 7 for career advising in the category of public programs.
In its scoring system, Poets & Quants take additional factors into account beyond reputation, including graduate job placement rates, alumni satisfaction, and faculty quality.
Pitt Business is also highly regarded in the most recent Bloomberg Businessweek ranking, which gave the school a #4 ranking among public programs in a category in which recruiters assess the quality of graduates.
"At Pitt Business, our students gain a competitive edge in the marketplace through our deep focus on experience-based learning and our many opportunities for leadership development and personal growth," Murrell says.
Notable Initiatives at Pitt Business
Bruce Hall Living Learning Community

for Business first-year's that offers enhanced opportunities for professional development and networking.

Pitt Business Honors Program

for academically high achieving students that offers special programming and deeper access to faculty.

Pitt Business Global Business Institute and International Internship Program

that seamlessly integrate the development of global competence into study abroad.

Pitt Business Mentoring Match Program

in which students can seek out over 450 alumni who have volunteered to provide career advice and networking support.

Pitt Business Professional Academies

in Sales and Real Estate Finance that allow students to develop specialized skills that are complementary to their business major.

Pitt Business Outside the Classroom Curriculum

in which students are guided through which extracurricular activities to complete in college that will develop the 10 core competencies sought by employers.
"By participating in these programs, Pitt Business students have been able to achieve successful outcomes in college and in the workforce — including a job placement rate that annually exceeds 90 percent," Murrell says.
Learn More