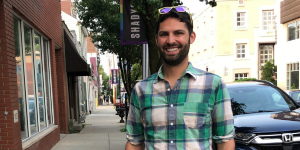 Zack Duncan
Executive in Residence: Digital Marketing
Office Hours: Please schedule your appointment through Handshake
Zack graduated from Penn State in 2006, and is a big fan of the University of Pittsburgh (really!). He is the Digital Marketing Executive in Residence and teaches a class in Digital Advertising and Analytics and helps students get certified in Google Ads and Google Analytics.
Zack is the owner of Root and Branch, a small digital marketing and analytics agency based in Pittsburgh. His team believes successful digital marketing plans are grounded in strategic thinking, informed by data, and guided by the intent of the people who are looking for the goods and services they need. Root and Branch works with B2B and B2C companies, both in brick and mortar and ecommerce. They specialize in SEO, paid search, digital analytics, and content strategy and also provide social media marketing and digital marketing training services.
Prior to Root and Branch, Zack had a number of roles at local companies including as a Director of Marketing Planning at Dick's Sporting Goods and as the Director of Customer Marketing at GNC. He enjoys planning, forecasting, implementing plans, and then measuring results.
Zack lives with his wife, his daughter, and his dog (a crazy vizsla named Porter) in Carnegie. He likes hiking and golfing and enjoys good coffee and good local beer.